!-onMouseover Link CSS Script-© Dynamic Drive (www.dynamicdrive.com). For full source code, installation instructions, 100's more DHTML scripts, and Terms Of Use, visit dynamicdrive.com-->

-->

* * * * *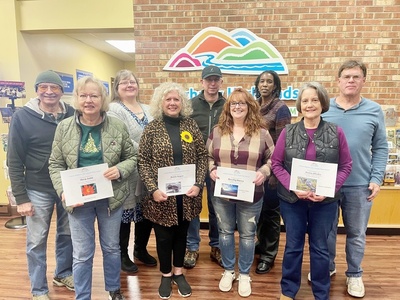 From left to right are Front row: Mary Asma, Bonnie Keyser, Beverly Bowers, and Donna Rhodes. Back Row: Chuck Almarez, Julie Andrews, Darren Seay, Jada Callender, and Gavin Dressler. Not pictured: Angie Hinebaugh


It's Uniquely Alleghany! Calendar Photo Contest Winners Announced




Covington, VA (Nov. 22, 2022) - The Alleghany Highlands Chamber of Commerce & Tourism has announced the winners of the 11th Annual Uniquely Alleghany! Photo Contest. Over 100 entries were received from local photographers. Locals, visitors, amateurs, and professionals were invited to enter the contest. Each photographer could enter up to seven images and all entries were eligible for the Grand Prize. The Grand Prize entry is included on the cover with a small bio about the photographer who received a cash award.

Director of Marketing & Special Projects Josh Taylor stated, "As always, we received incredible photos from numerous local photographers and outdoor enthusiasts that will be included in the upcoming 2023 Calendar. We not only use these images in our annual calendar but in other promotional aspects such as the Alleghany Highlands Visitor Guide, the Alleghany Living, ads in major magazines, social media and much more! You can be a photographer or just someone who enjoys getting outside and taking photos of scenic areas with an average camera, we welcome everyone to participate!"

The winners were announced Wednesday, November 16 at the Alleghany Highlands Visitors Center. Beverly Bowers was named the Grand Prize winner with her image entitled "Morning Views", which is a beautiful image of a sunrise with mountain views near Jackson Heights in Covington. Beverly is a lifelong resident of the Alleghany Highlands. She is an avid hiker and kayaker, which has led to her love of landscape photography. She began taking pictures with a simple Samsung cell phone over 10 years ago and it quickly became one of her passions. You can find Beverly on the trails or sightseeing every weekend - luckily, the Alleghany Highlands offers beautiful views all year long. Beverly is currently the Assistant Director of Public Works for Alleghany County, where she enjoys helping her team of co-workers and serving the local community. She resides in Covington with her husband, Tony; they have two daughters and enjoy spending family time whenever possible.

The following photographers won the 12 monthly spots – 1 image each from Jada Callendar, Julie Andrews, and Bonnie Keyser; 2 images from Darren Seay, Angie Hinebaugh, and Donna Rhodes and 3 images from Chuck Almarez.

With many incredible photos submitted, thumbnail images within each month were again included to further show what makes the Alleghany Highlands Uniquely Alleghany! These images are from photographers: Jada Callendar, Bonnie Keyser, Beverly Bowers, Gavin Dressler, Chuck Almarez, Julie Andrews, Mary Asma, and Donna Rhodes.

Each year, the Chamber also picks an image to use for its Christmas card and that went to Angie Hinebaugh with a beautiful photo of a snow-covered entrance to Douthat State Park.

"The calendars have been very popular the past 10 years and make great Christmas gifts. The 2023 calendar is printed and ready to be purchased at the Chamber of Commerce office/Visitors Center at Mallow Mall/Highland Centre – 110 Mall Road in Covington. We thank our community for their continued support of this project", remarked Teresa Hammond, Executive Director of the Alleghany Highlands Chamber of Commerce & Tourism. The calendars sell for $15.00 each and can be shipped with an additional shipping and handling fee. Please call the Chamber at 540-962-2178 if you would like to have your calendars shipped.

"Don't forget to start taking photos now for next years' contest", encourages Taylor, "The Alleghany Highlands is a four season destination and we enjoy having them all represented in the calendar".
* * * * *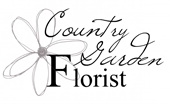 BACK TO THE JOURNAL'S HOMEPAGE!
* * * * *
KEEP UP WITH THE LOCAL NEWS! SIGN UP FOR ALLEGHANY JOURNAL BREAKING NEWS BELOW!
FREE Breaking News Sign Up Here!
---