!-onMouseover Link CSS Script-© Dynamic Drive (www.dynamicdrive.com). For full source code, installation instructions, 100's more DHTML scripts, and Terms Of Use, visit dynamicdrive.com-->

-->

* * * * *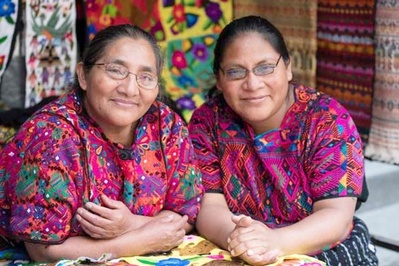 Guatemalan Women in brightly colored clothing. Photo courtesy of Brent Winebrenner


Guatemala, Second Country Visited by The Historic Masonic Theatre




Clifton Forge, VA (Nov. 15, 2022) - The second country to be visited in The Historic Masonic Theatre's Travelogue Series is Guatemala. No need to pack a suitcase, just show up at The Historic Masonic at 2:00 p.m. on Saturday, December 3.

Guatemala is the heart of the Maya world, home to one of the world's founding civilizations, twenty-four indigenous languages, a wild and dramatic landscape, incredible biodiversity and a fascinating cultural menagerie of customs and traditions.

This beautiful country and her resilient people have struggled to emerge from the shadows of a devastating earthquake and long and violent civil war.  The fallout from these tragedies has compelled many to leave their homes and travel north in search of a different life.

This carefully crafted film provides an insightful, heartfelt foundation for understanding the country, its culture and the people who are worth getting to know, especially in an era when the cause and effect of migration is so hotly contested.

The Guatemala documentary is hosted by Brent Winebrenner. Brent was a CPA.  Now, he is not. After 15 years in the corporate world, he dropped out and earned a Master's Degree at the Brooks Institute of Photography.  He graduated, launched a freelance career, joined the school's Visual Journalism faculty and embraced the fine art of documentary storytelling.

Before the transition to producing and directing, he was a widely published travel and corporate location photographer with experience in more than 70 countries.¬† This is his first feature-length documentary. The 78-minute documentary that tries to move Guatemala closer to the edge of rediscovery opens with a 25-minute treatment of the country'Äôs diverse landscape, which rises from sea level to 13,000 feet. Along the way, there'Äôs a stop at a place that, in a mere 40 acres, is home to 185 species of animals. Like large swaths of Guatemala, 'ÄúIt'Äôs a naturalist'Äôs paradise,'ÄĚ Winebrenner said.

'ÄúThis is a smart and beautiful film with a sensitive soul 'Äď truly one of the best of its kind.'Ä̬†Patricia Schultz, Author 1000 Places to See Before You Die (Workman)

Justin Reiter, executive director of The Historic Masonic Theatre comments, 'ÄúThe Guatemala Travelogue is a 'Äėpay what you will'Äô event. Please come and sit where you would like in the John Hillert Auditorium. We were thrilled with the attendance at the first documentary in our Travelogue series and received lots of positive comments about this type of event, so we encourage everyone who needs to take a trip for a few hours without the wear and tear of actual travel, to join us at the Theatre.'ÄĚ

For more information regarding holiday events at The Historic Masonic Theatre, please visit https://www.historicmasonictheatre.com or the Historic Masonic Theatre Facebook page.
* * * * *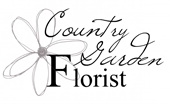 BACK TO THE JOURNAL'S HOMEPAGE!
* * * * *
KEEP UP WITH THE LOCAL NEWS! SIGN UP FOR ALLEGHANY JOURNAL BREAKING NEWS BELOW!
FREE Breaking News Sign Up Here!
---