!-onMouseover Link CSS Script-© Dynamic Drive (www.dynamicdrive.com). For full source code, installation instructions, 100's more DHTML scripts, and Terms Of Use, visit dynamicdrive.com-->

-->

* * * * *
City Of Covington Releases Statement After Lightning Strikes Public Works Dept.




Covington, VA (June 17, 2022) - (Editor's note: here is the full statement just released by the city of Covington dealing with last night's lightning strike at the Public Works building and grounds, located at the corner of Maple Ave. and W. Prospect St.)

"The City of Covington would like to make our citizens aware of an non forecasted inclement weather situation that occurred last night. On the evening of June 17, 2022, around midnight it is believed that lightning struck the fence of the Public Works lot and traveled through the ground striking an unused underground gasoline storage tank. This was due to an unpredicted storm system that moved through the area with extreme wind, rain, thunder, and lighting. Damage occurred to the surrounding public works lot, the Public Works Office, and two city vehicles. Many different departments and organizations came together to assess and secure the scene, as well as check with surrounding citizens to make sure they were safe. The city has taken all precautionary measures to ensure the safety and security of the scene and ask the public to stay away from the area. Organizations such as the National Weather Service, city insurance, utility companies Department of environmental quality, and VA department of emergency management have been notified and are providing guidance. Based upon info received there is no threat to public safety or employees as a result to the event. Public Works is now beginning to move equipment to other locations within the city and will resume normal operations again on Tuesday, June 20 at 7:00 a.m. We ask the public to please be patient throughout the weekend as we move operations. City Manager Krystal Onaitis makes the following statement about the event "A big thank you goes out to Covington Fire Department, Covington EMS, Covington Police Department, Sheriff's Department, Public Works Department, and other City Staff for coming out in the middle of the night to assess the damage and secure the scene and make sure everyone was safe and secured. We do not anticipate any inability to resume normal work on Tuesday."
* * * * *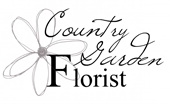 BACK TO THE JOURNAL'S HOMEPAGE!
* * * * *
KEEP UP WITH THE LOCAL NEWS! SIGN UP FOR ALLEGHANY JOURNAL BREAKING NEWS BELOW!
FREE Breaking News Sign Up Here!
---