!-onMouseover Link CSS Script-© Dynamic Drive (www.dynamicdrive.com). For full source code, installation instructions, 100's more DHTML scripts, and Terms Of Use, visit dynamicdrive.com-->

-->

* * * * *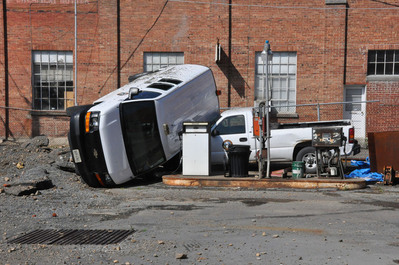 A big van and a pickup truck were damaged last night as a result of a lightning strike.


Lightning Damages Trucks At Cov. Public Works Dept.; Huge Hole In Office, Too




Covington, VA (June 17, 2022) - Sometime either late Thursday or very early today, a lightning strike resulted in tens of thousands of dollars in damage to the Covington City Public Works property at the corner of W. Prospect St. and Maple Ave.

One nearby resident told the Journal that the strike sounded like a bomb had gone off. And from looking at the huge hole in the ground, where an unused underground fuel tank once was located, that explanation didn't seem far off.

After the lightning strike, the tank exploded, throwing huge chunks of asphalt as far as 100 feet away with some landing on Prospect St. and at least one big section puncturing the office building of the Public Works Dept. and causing substantial damage there.

The tank's explosion knocked off a big van which then careened into and onto a nearby pickup truck that the department uses for water camera functions.

Public Works employees have been on the scene since about 1 a.m. and the Journal learned from a brief interview with Mayor Tom Sibold that there were no injuries as a result of the strike. (That interview, along with councilman Lance Carson, will be coming up soon.)

The city's normal public works functions are continuing as normal as the damage is assessed. There has been some consideration of locating a temporary trailer to serve the department's office functions, but no decision on that had been made at this writing.

For many more photos of the scene, click the link:

Lightning Strikes Cov. Public Works Dept.

* * * * *

For a video of the Mayor and a town councilman talking about the incident, click the link below:

Mayor, Councilman Note Public Works Damage After Lightning Strike
* * * * *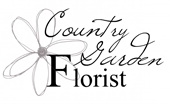 BACK TO THE JOURNAL'S HOMEPAGE!
* * * * *
KEEP UP WITH THE LOCAL NEWS! SIGN UP FOR ALLEGHANY JOURNAL BREAKING NEWS BELOW!
FREE Breaking News Sign Up Here!
---