!-onMouseover Link CSS Script-© Dynamic Drive (www.dynamicdrive.com). For full source code, installation instructions, 100's more DHTML scripts, and Terms Of Use, visit dynamicdrive.com-->

-->

* * * * *
Public Art Project Brightens the Scene in Clifton Forge




Clifton Forge, VA (APril 29, 2021) - Nearly one hundred painted wooden creatures of the air and sea have come to rest in Clifton Forge where there were none before.

The "Fish of the Sea and Birds of the Air" exhibit is the fourth in a series of public art projects designed and implemented by the Corridor Curb Appeal Public Art subcommittee in Clifton Forge. The birds and sea creatures have found a home on Main Street occupying the fence by Booker T. Washington Park. The creatures are a result of a collaborative effort that included donations of materials by volunteers, creature shapes cut by students of the Apprentice Program at Occam's Mill, painting by students at Clifton Forge School of the Arts, Clifton Middle School students, and designs and painting by Alleghany Highlands Arts & Craft Center.

Mac Beard of Occam's Mill thanked the Corridor Curb Appeal Public Art Committee members, "Thanks so much for offering us the opportunity to participate! This has been one of our favorite Apprentice Program projects. We look forward to more collaborative efforts."

Once the art pieces were cut out and painted and sealed, the Corridor Curb Appeal group of volunteers installed them on the Washington Park fence. Bill Atherholt, who helped install the 53 sea creatures and 40 birds of the air said, "I really enjoyed working with members of the Corridor Curb Appeal sub-committee - Mott and Martha Atherholt and Lilly McClung - to install the public art creatures of air and sea. The creativity, mainly by our area children, that went into the design and painting was full of imagination and fun to see and share. This bright, happy scene stands out for all the people walking or driving by historic Booker T. Washington Park on Main Street in Clifton Forge."

Members of the Corridor Curb Appeal Public Art Committee include Martha Atherholt, Mott Atherholt, Bill Atherholt, Nancy Newhard, Mar Jimenez, Gayle Hillert and Kaarn Thomas. They are planning the next public art project now. Suggestions are welcomed.

Visit the Corridor Curb Appeal Facebook page for more information on Corridor Curb Appeal projects.
* * * * *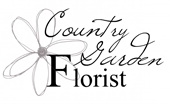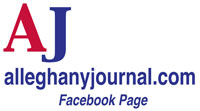 BACK TO THE JOURNAL'S HOMEPAGE!
* * * * *
KEEP UP WITH THE LOCAL NEWS! SIGN UP FOR ALLEGHANY JOURNAL BREAKING NEWS BELOW!
FREE Breaking News Sign Up Here!
---