* * * * *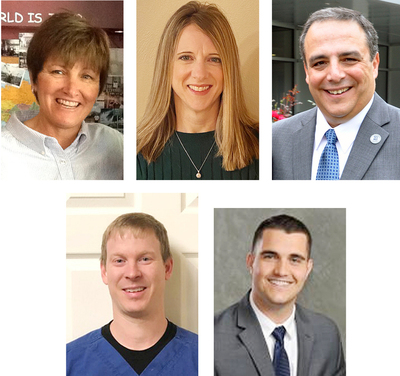 Top row, Wendy Hudler, Kathleen All, Dr. John Rainone. Second row, Dr. Kevin Slaughter, John Wilson.


New Alleghany Highlands Chamber of Commerce & Tourism Board Members Noted
Hudler, All, Rainone, Slaughter & Wilson Join Board



Covington, VA (Jan. 8, 2021) - The Alleghany Highlands Chamber of Commerce & Tourism is pleased to announce the following new board members:

Wendy Hudler

Wendy Hudler, a native of Cloquet, Minnesota, found her way to the Alleghany Highlands via Scottsdale, Arizona where she was a Golf Professional for 25 years. In 2009, she moved to the Alleghany Highlands to be a part of the opening of Jack Mason's Tavern. Over the past eleven years, she has enjoyed being a business owner in Clifton Forge. Wendy looks forward to contributing to the continual growth of the Alleghany Highlands and being a part of the Alleghany Highlands Chamber of Commerce & Tourism Board.

* * * * *

Kathleen All

Kathleen All, a native of the Alleghany Highlands, has served as the CEO of Jackson River Community Credit Union since 2017. She previously served as Vice President for the credit union before being named CEO. Kathleen is a graduate of Virginia Tech and Averett University and is active in many community organizations including her church, Faith Baptist Church. She is married to Steve All. Kathleen and Steve love all of the outdoor opportunities and living in the Alleghany Highlands.

* * * * *

Dr. John Rainone

Dr. John J. Rainone is the fourth president of Dabney S. Lancaster Community College. A native of Providence, Rhode Island, Dr. Rainone received his Bachelor's and Master's degrees from Southern New Hampshire University and earned a doctoral degree from Nova Southeastern University. He is also a graduate of the League for Innovation Executive Institute and completed the Harvard University Seminar for First-Year Presidents. Dr. Rainone has over 30 years of experience as a teacher, administrator and chief executive officer.

* * * * *

Dr. Kevin Slaughter

Dr. Kevin Slaughter graduated from the University of Virginia in 2008 before beginning dental school at Virginia Commonwealth University. Dr. Slaughter has been working with his father, Terry Slaughter, at Slaughter and Slaughter Family Dentistry after moving back to the area in 2012. In his spare time, Dr. Slaughter enjoys tennis, golf, and hiking around the Alleghany Highlands.

* * * * *

John Wilson

John Wilson is a Financial Advisor with Edward Jones Investments located in Covington. His wife's name is Krista and they have a daughter, Sawyer. John currently lives in Clifton Forge and in his spare time, he enjoys hunting, fishing and traveling. John is involved in community organizations and is a very active member of the Alleghany Highlands Kiwanis Club. He also played for the Covington Lumberjacks from 2012 to 2014.

* * * * *

The new members join Jonathan Arritt, Erin Harrison, Gina Tingler, Jason Helmintoller, Lisa Hicks, Garland Humphries, Jeremy Anderson, Roxanne Nicely, and Jason Specht on the Chamber board. The board also includes a representative from each municipality. Chamber board members serve a three-year term before rotating off to make way for new board members.
* * * * *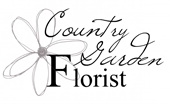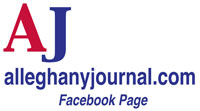 BACK TO THE JOURNAL'S HOMEPAGE!
* * * * *
KEEP UP WITH THE LOCAL NEWS! SIGN UP FOR ALLEGHANY JOURNAL BREAKING NEWS BELOW!
FREE Breaking News Sign Up Here!
---