!-onMouseover Link CSS Script-© Dynamic Drive (www.dynamicdrive.com). For full source code, installation instructions, 100's more DHTML scripts, and Terms Of Use, visit dynamicdrive.com-->

* * * * *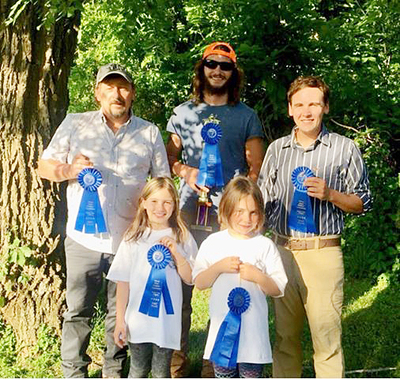 From left to right are Mike Fisher (guitarist), Mason Fisher (banjo player) and Max Fisher (dobro). And in the front row are Isabella Fisher (8, youth fiddle) and Sparrow Fisher (6, youth folk song).


Hot Springs Fisher Family Members Win Blues In Buena Vista




Buena Vista, VA (June 15, 2019) - A Hot Springs family has done very well at the recently-held Maury River Fiddler's Convention.

On Saturday, June 15, all five members of the Fisher family received blue ribbons for their exceptional performances. Three generations of a "bluegrass family" at one event all winning blue ribbon prizes is highly unusual.

Max Fisher gave the Journal some background on Wednesday night:

"I've been attending the Maury River Fiddlers Convention since I was a kid so Glen Maury is a place full of memories for me. If we weren't there for the fiddlers convention we were catching the Nothin' Fancy Bluegrass Festival that used to be held there. Bluegrass music has and always will be a huge part of my family's life. My dad had my brother and I listening to the greats like Tony Rice, New Grass Revival, Blue Highway, Seldom Scene and many others very early on. Also having every instrument at our disposal growing up definitely sparked the fire.

"I started getting serious about playing around the age of 12 with guitar which is actually my instrument of choice. My brother picked up the mandolin when he was 8 and had it down pretty good after a year or two then moved to the banjo which is definitely the instrument he was born for.

"My dad was a great teacher and passed along all the knowledge and wisdom he had to offer and now I hope to do the same for my two girls. Isabella and Sparrow have also had the great opportunity of taking lessons at Garth Newel Music Center with AMSP which stands for Allegheny Mountain String Project. They work with an absolutely amazing teacher named Jaime McArdle who has done wonders with them. We are so thankful for her because the violin is in the category of "leave it in the case" for my dad my brother and I, so their mother and I thought it would be best left to the professionals to teach them right. We plan to attend as many festivals as possible and keep the Fisher Family tradition alive."
* * * * *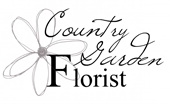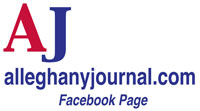 BACK TO THE JOURNAL'S HOMEPAGE!
* * * * *
KEEP UP WITH THE LOCAL NEWS! SIGN UP FOR ALLEGHANY JOURNAL BREAKING NEWS BELOW!
FREE Breaking News Sign Up Here!
---