!-onMouseover Link CSS Script-© Dynamic Drive (www.dynamicdrive.com). For full source code, installation instructions, 100's more DHTML scripts, and Terms Of Use, visit dynamicdrive.com-->

* * * * *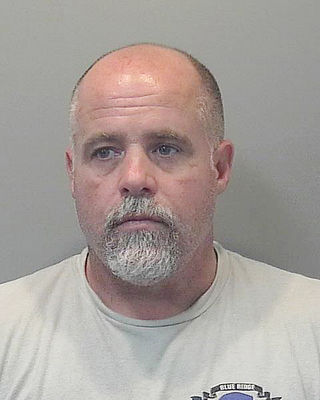 Cornelius Florman


Florman Freed After $1 Million Bond Is Posted




Lee County, Florida (Dec. 26, 2018) - Cornelius Francis Florman, a Low Moor resident recently incarcerated in Florida for more than a year in connection with a 1998 sexual assault case, has had his $1 million bail paid, official papers indicate.

Florman was previously convicted in a 1984 rape case in Chesterfield County, Virginia (near Richmond).

He was released after his bond was paid this past Saturday, Dec. 23, 2018 just after noon. The Journal's attempt to determine if he was planning to return to the Highlands region has not led to any conclusion. His mother, Louise Belmont (a well-known local real estate investor and volunteer), lives in Low Moor, and Florman owns a $180,000 building directly across from the Alleghany County School Board office.

Payment for the $1 million bond may have involved a cash payment of far less, perhaps as little as $100,000 to a bail company, with the rest coming by way of security from the source of the payment. Who that person was isn't known to date.

Florman was arrested here in October of 2017 as a result of a DNA match in the 1998 sexual assault case. The next hearing in the matter is set for January 10, 2019.

Florman is the grand-grandson of the founder of Reynolds Metals, Richard S. Reynolds Sr.

Florman does not appear in the Virginia Sexual Offender registry due to the fact that his 1984 rape conviction was before Megan's Law was enacted. His name does appear as "Neil" Florman in the "supplemental" list however, with no picture and few details.

The Journal spoke with a representative of the Virginia State Police who said that he had no information about if Florman had returned to Virginia or Low Moor. Apparently, he is not required to register on any particular list here, despite his earlier felony conviction for rape.
* * * * *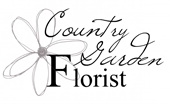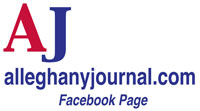 BACK TO THE JOURNAL'S HOMEPAGE!
* * * * *
KEEP UP WITH THE LOCAL NEWS! SIGN UP FOR ALLEGHANY JOURNAL BREAKING NEWS BELOW!
FREE Breaking News Sign Up Here!
---