!-onMouseover Link CSS Script-© Dynamic Drive (www.dynamicdrive.com). For full source code, installation instructions, 100's more DHTML scripts, and Terms Of Use, visit dynamicdrive.com-->

* * * * *
Brown Bag Book Club to Meet December 20




Clifton Forge, VA (Dec. 11, 2018) - The Clifton Forge Public Library'Äôs Brown Bag Book Club will meet on Thursday, December 20. The group will discuss 'ÄúThe Lost City of Z'ÄĚ written by David Grann.

The 'ÄúNew York Times'ÄĚ number one best seller focuses on legendary British explorer and surveyor Colonel Percy Harrison Fawcett. He had studied early histories of South America and had himself explored the Amazon River region. In 1925, he ventured into the Amazon jungle in search of a fabled civilization that he believed had existed in the jungle of the¬†Mato Grosso¬†state of¬†Brazil.

Amazon writes, 'ÄúHe never returned. Over the years countless people perished trying to find evidence of his party and the place he called 'ÄėThe Lost City of Z.'Äô In this masterpiece of narrative nonfiction, journalist David Grann interweaves the spellbinding stories of Fawcett's quest for Z and his own journey into the deadly jungle, as he unravels the greatest exploration mystery of the twentieth century.'ÄĚ

Calling it 'Äúbrilliant'ÄĚ and 'Äúimpressively researched and skillfully crafted, the 'ÄúBoston Globe'ÄĚ writes that 'ÄúGrann makes abundantly clear in this fascinating, epic story of exploration and obsession, [that] the lethal attraction of the Amazon mystery remains strong."

'Äú'ÄôThe Lost City of Z,'Äô writes the 'ÄėNew York Times,'Äô 'Äúis at once a biography, a detective story and a wonderfully vivid piece of travel writing . . . Mr. Grann treats us to a harrowing reconstruction of Fawcett'Äôs forays into the Amazonian jungle, as well as an evocative rendering of the vanished age of exploration.'ÄĚ

The 'ÄúNew York Times'ÄĚ further describes Grann'Äôs 2009 debut non-fiction book as, 'ÄúSuspenseful . . . rollicking . . . reads with all the pace and excitement of a movie thriller.'ÄĚ

In 2016, 'ÄúThe Lost City of Z'ÄĚ was adapted by writer-director James Gray into a film of the same name, starring Charlie Hunnam, Robert Pattinson, and Sienna Miller.

The Brown Bag Book Club meets from 11:30 a.m. to 12:45 p.m., in the Library's Michael Armstrong Community Room.

New members are always welcome. Participants are encouraged to bring a friend and to bring a lunch. Dessert will be provided.

For more information, contact Helene Baker at 860-558-2170, or email her at ibusybee22@gmail.com.

The library is located at 535 Church Street.

For information on any library programs, call the Clifton Forge Public Library at 863-2519.
* * * * *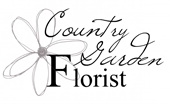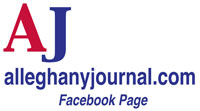 BACK TO THE JOURNAL'S HOMEPAGE!
* * * * *
KEEP UP WITH THE LOCAL NEWS! SIGN UP FOR ALLEGHANY JOURNAL BREAKING NEWS BELOW!
FREE Breaking News Sign Up Here!
---