* * * * *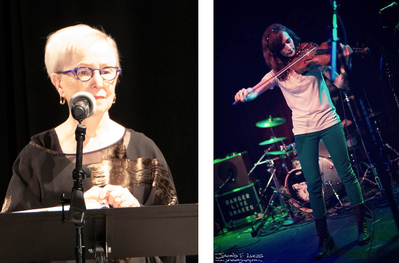 From left, Janet Andre and Erin Hillert Bell.


Carols Performed at The Historic Masonic Theatre During Holiday Home Tour




Clifton Forge, VA (Nov. 19, 2018) - Saturday, December 1 from 10:00 am to 5:00 pm, the Clifton Forge Woman's Club presents its annual Holiday Home Tour and Holiday Joy Silent Auction. Tickets for the event are $15.00 and may be purchased at area businesses, from Woman's Club members and at the different locations during the day of the Tour.

The Holiday Joy Silent Auction is locating in the Thomas P. Dean/Racey & Dean Underground of The Historic Masonic Theatre and will be open all day on December 1 for people to bid. The bidding closes at 5:00 pm on December 1.

For the entertainment of the Home Tour participants, two talented musicians will be performing Christmas carols throughout the day of the Tour in the Theatre.

Janet Andre was born and raised in Ames, Iowa. She graduated from North Texas State University with a major in Music Education. During her college years she sang professionally with a jazz group and with the University's One O'Clock Jazz Band.

After college, Janet taught music in several locations including San Antonio, Texas; Kuala Lumpur, Malaysia; and Bangkok Thailand. In addition to teaching, she was fortunate to have many opportunities to sing for American and international audiences in Southeast Asia.

In the mid-1980's, Janet and her husband Richard moved to the Washington, DC area. At this time Janet changed professions and entered the world of finance working for a Private Equity firm. Unfortunately, there wasn't much time for music except for choral presentations.

Janet retired at the end of 2012 and moved to Santa Fe, New Mexico, with Richard. She has happily become active again as a vocalist, both studying and performing.

Erin Hillert Bell started playing violin at the age of three. When her parents are asked whose decision it was to start playing, they says it was Erin's. When Erin is asked, she says it was her parents'. Regardless, this early experience led to a lifetime love of music.

Erin's violin lessons continued through high school. Throughout that time, she added piano lessons to the mix, played violin in several different string groups, and sang in school choirs. She received a scholarship for violin music performance at the University of Wisconsin Madison, and continued her lessons and orchestra membership through college. However, it was during this time that Erin discovered a new love of music - playing in rock bands.

While her orchestra days ended after she graduated, she has continued to play piano, violin, and sing in several bands, most recently as the fiddle player in the Seattle-based Irish/Bluegrass rock band 'The Wages of Sin'.

Having just moved to Richmond, VA, she is thrilled to be accompanying Janet on violin in this very special Clifton Forge holiday celebration!

The music will be performed during the following times in the Theatre: 10:30-11:30am; 12:30-1:30pm; 2:30-3:30pm and 4:30-5:00pm.
* * * * *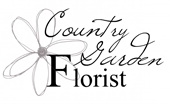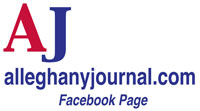 BACK TO THE JOURNAL'S HOMEPAGE!
* * * * *
KEEP UP WITH THE LOCAL NEWS! SIGN UP FOR ALLEGHANY JOURNAL BREAKING NEWS BELOW!
FREE Breaking News Sign Up Here!
---