!-onMouseover Link CSS Script-© Dynamic Drive (www.dynamicdrive.com). For full source code, installation instructions, 100's more DHTML scripts, and Terms Of Use, visit dynamicdrive.com-->

* * * * *
WestRock's Recent Landfill Activities




Covington, VA (June 20, 2018) - WestRock recently completed construction on the next phase in Landfill 5. Landfill 5 was designed and permitted by DEQ to be developed in multiple phases over time. The Phase I cell has been in operation since 2008, and filling operations in the lower part of the new Phase II cell will begin in June. Planning for the second part of Phase II is in progress, and construction will begin in 2019.

The new cell design incorporates an additional feature -- a geosynthetic clay liner, which consists of a layer of bentonite clay enclosed between two layers of geotextile fabric. This liner, though not required, was installed proactively under the required 60-mil high-density polyethylene liner to create a composite liner system. It provides even greater protection of the environment than the required liner system alone.

DEQ has granted a Certificate to Operate the new cell and is in the process of finalizing the permit modification to incorporate the composite liner system and other elements, all designed for environmental protection. Landfill operations are performed by an experienced landfill contractor.

Along with the new cell, the mill has recently completed construction of the final cover system for the closure of its first landfill, Landfill 1. This landfill is located on a 16-acre site within the mill's property. The final closure system is designed to protect the fill area and control stormwater infiltration into the landfill. In the near future, we will begin the closure process for Landfill 3.


* * * * *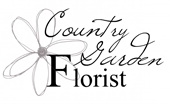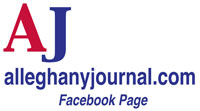 BACK TO THE JOURNAL'S HOMEPAGE!
* * * * *
KEEP UP WITH THE LOCAL NEWS! SIGN UP FOR ALLEGHANY JOURNAL BREAKING NEWS BELOW!
FREE Breaking News Sign Up Here!
---