!-onMouseover Link CSS Script-© Dynamic Drive (www.dynamicdrive.com). For full source code, installation instructions, 100's more DHTML scripts, and Terms Of Use, visit dynamicdrive.com-->

* * * * *
Brown Bag Book Club to Meet May 17




Clifton Forge, VA (May 1, 2018) - The Clifton Forge Public Library's Brown Bag Book Club will meet on Thursday, May 17. The group will discuss "In the Kingdom of Ice: The Grand and Terrible Polar Voyage of the USS Jeannette," written by Hampton Sides.

The author chronicles American naval officer George Washington De Long's harrowing 1879 expedition to the North Pole, an account as frightening as it is fascinating.

"Two years into the harrowing voyage, the hull was breached … and the crew abandoned the ship. Less than an hour later, the Jeannette sank to the bottom, and the men found themselves marooned a thousand miles north of Siberia with only the barest supplies. Thus began their long march across the endless ice. Facing everything from snow blindness and polar bears to ferocious storms and frosty labyrinths, the expedition battled madness and starvation as they desperately strove for survival.

With twists and turns worthy of a thriller, "In The Kingdom of Ice" is a spellbinding tale of heroism and determination in the most unforgiving territory on Earth."

"In the Kingdom of Ice" was named a best book of the year by several publications, including "USA Today," "Time Magazine," "Washington Post," and the "Richmond Times Dispatch."

The Brown Bag Book Club meets from 11:30 a.m. to 12:45 p.m., in the Library's Michael Armstrong Community Room.

New members are always welcome. Participants are encouraged to bring a friend and to bring a lunch. Dessert will be provided.

For more information, contact Helene Baker at 860-558-2170, or email her at ibusybee22@gmail.com.

The library is located at 535 Church Street.

For information on any library programs, call the Clifton Forge Public Library at 863-2519.
* * * * *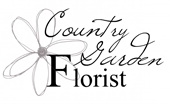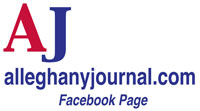 BACK TO THE JOURNAL'S HOMEPAGE!
* * * * *
KEEP UP WITH THE LOCAL NEWS! SIGN UP FOR ALLEGHANY JOURNAL BREAKING NEWS BELOW!
FREE Breaking News Sign Up Here!
---