!-onMouseover Link CSS Script-© Dynamic Drive (www.dynamicdrive.com). For full source code, installation instructions, 100's more DHTML scripts, and Terms Of Use, visit dynamicdrive.com-->

* * * * *
Secret Pond: A Fairy Shrimp Documentary




Clifton Forge, VA (March 10, 2018) - Fairy shrimp are tiny crustaceans that live in seasonal ponds. Naturalist and filmmaker, Brian La Fountain, pursued his boyhood fascination with fairy shrimp when he met naturalist, Mike Hayslett.
Hayslett, who directed the Virginia Vernal Pools Program at Sweet Briar College at the time, guided La Fountain to the often hidden ponds where the elusive critters live so he could make the film. Secret Pond: A Fairy Shrimp Documentary will be shown at The Historic Masonic Theatre in the John E Hillert auditorium on Tuesday, March 27 at 7:00pm
Hayslett and La Fountain also will be on hand for a discussion following the screening. This film, produced in the Alleghany Highlands, is being shown during the peak of "vernal pool season" to raise awareness for these rare habitats and their peculiar creatures -- including one ancient vernal pool found just a mile from the Theatre.
Vernal pools wax and wane with the seasons. Many dry up in the summer but in the spring they teem with a host of species that rely on them to reproduce each year.
Hayslett, a herpetologist by training, is an expert on and fierce protector of these delicate habitats.
Their ephemeral nature makes them particularly vulnerable to human activity, such as development and farming, sometimes without the person knowing he or she is harming a wetland.
"Secret Pond" was created in part to raise awareness for their protection.
Hayslett was a more than willing collaborator on the film he calls a "two-year labor of love" for La Fountain.
"The film does an exquisite job of portraying the miraculous life cycle of fragile fairy shrimp — conservation ambassadors for the remarkable ecosystems we know and love [as] vernal pools", Hayslett said.
"Brian's documentary is an emotionally charged portrayal — with incredible high-definition images — of the microcosmic world of fairy shrimp."(Excerpted from The Amherst News Era-Progress)

To learn more about the events at The Historic Masonic Theatre and Masonic Amphitheatre, please visit www.historicmasonictheatre.com or the Historic Masonic Theatre Facebook page.
* * * * *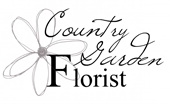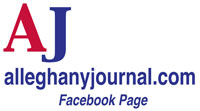 BACK TO THE JOURNAL'S HOMEPAGE!
* * * * *
KEEP UP WITH THE LOCAL NEWS! SIGN UP FOR ALLEGHANY JOURNAL BREAKING NEWS BELOW!
FREE Breaking News Sign Up Here!
---