!-onMouseover Link CSS Script-© Dynamic Drive (www.dynamicdrive.com). For full source code, installation instructions, 100's more DHTML scripts, and Terms Of Use, visit dynamicdrive.com-->

* * * * *
'Buddha's Picnic' Exhibit at Staniar Gallery




Lexington, VA (Jan. 31, 2018) - Washington and Lee University's Staniar Gallery presents "Buddha's Picnic," an exhibition by Tibetan artist Gonkar Gyatso. The opening reception and artist's talk will be held on Feb. 12 at 5:30 p.m. in Wilson Concert Hall. The exhibit will be on display in the gallery through March 17.

Gyatso is best known for his work mixing Buddhist iconography with pop imagery to examine the complexities inherent in defining identity when different cultures simultaneously coexist and conflict. He has recently completed installations in Australia, Singapore and Hong Kong, as well as in the United States at galleries in Boulder and Atlanta. "Buddha's Picnic" will be his first installation in the region.

Visitors to "Buddha's Picnic" are invited to interact with Gyatso's installation of a modern shrine filled with mass-produced Buddhist devotional objects including electric prayer wheels, spouting mantras in Tibetan, neon colored Buddha statues and brightly colored lotus flashing lights. The exhibition is a material and experiential reflection upon modern practices of constructing temporary sanctuaries within a fractured, dislocated world.

"This exhibition will activate the gallery space in exciting new ways," said Clover Archer, director of the Staniar Gallery. "Gonkar is creating a facsimile of a countryside shrine informed by Tibetan traditions, and viewers will be invited to engage with the work through immersion in the transformed space."

The Robert Lehman Foundation awarded the Staniar Gallery a $10,000 grant for the "Buddha's Picnic" exhibit.

"The grant from the Lehman Foundation allowed us to expand the scope of this project to include a site-specific installation," said Archer. "With the additional funding we were able to support Gyatso in realizing an ambitious new project, one that would not have been possible without the grant."

This is Washington and Lee's first grant from the Robert Lehman Foundation. Based in New York, the Foundation's mission is to "fulfill and further [founder] Robert Lehman's vision and therefore to support the visual arts in any fashion that seems likely to enhance the appreciation, knowledge and enjoyment of this central aspect of our culture." Grants are made to museums, arts organizations, educational institutions and other cultural organizations with the goal of enhancing the role of the visual arts within American and world culture.

Staniar Gallery is located on the second floor of Wilson Hall, in Washington and Lee University's Lenfest Center for the Arts. Gallery hours are Monday through Friday, 9 a.m. to 5 p.m. For more information, please call (540)-458-8861.
* * * * *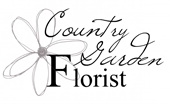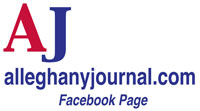 BACK TO THE JOURNAL'S HOMEPAGE!
* * * * *
KEEP UP WITH THE LOCAL NEWS! SIGN UP FOR ALLEGHANY JOURNAL BREAKING NEWS BELOW!
FREE Breaking News Sign Up Here!
---