!-onMouseover Link CSS Script-© Dynamic Drive (www.dynamicdrive.com). For full source code, installation instructions, 100's more DHTML scripts, and Terms Of Use, visit dynamicdrive.com-->

* * * * *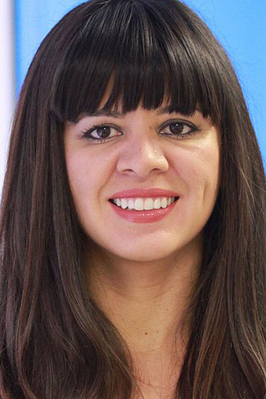 Laura I. GĂłmez


Equality and Difference Series Features Talk on Racism, Sexism and Inequalities in Tech




Lexington,VA (Nov. 10, 2017) - Laura I. GĂłmez, founder and CEO of venture-backed startup Atipica, Inc., and founding member of Project Include, is the sixth speaker in the 2017-18 Equality and Difference series, sponsored by the Roger Mudd Center for Ethics at Washington and Lee University. This event will be held on Nov. 30 at 5 p.m. in Stackhouse Theater.

Gómez's talk is titled "The Problem is Not in the Code: Racism, Sexism and Inequalities in Tech." It is free and open to the public.

"It is becoming increasingly clear that there are serious problems of racism and sexism in the technology industry, and many companies are now looking for ways to combat these forms of discrimination," said Angela Smith, Mudd Center director. "Laura Gómez has been at the forefront of many of these efforts to foster greater diversity and inclusion within this field, and she will talk about why these efforts are so urgently needed at this time."

Gómez has worked at Google, YouTube, Jawbone and Twitter. She was a founding member of the International team at Twitter, which led the company's product expansion into 50 languages and dozens of countries.

As a young immigrant in the Silicon Valley, GĂłmez grew up in Redwood City, the daughter of a single mother and nanny to several local tech leaders. At the age of 17, she had her first internship with Hewlett-Packard, which started her career in tech.

Her passion for diversity in tech extends into her startup, Atipica, as well as her involvement with several nonprofit organizations. Her mission is to lead data-driven initiatives that allow top level leaders to understand the business benefits of machine learning in recruiting and diversity.

She has been recognized by the Department of State and former Secretary of State Hillary Clinton for involvement in the TechWomen Program – she was the only female leader at Twitter to participate in 2012. She also serves on the board of the Institute for Technology and Public Policy.
* * * * *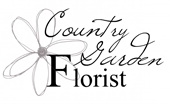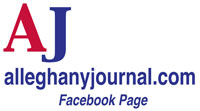 BACK TO THE JOURNAL'S HOMEPAGE!
* * * * *
KEEP UP WITH THE LOCAL NEWS! SIGN UP FOR ALLEGHANY JOURNAL BREAKING NEWS BELOW!
FREE Breaking News Sign Up Here!
---