!-onMouseover Link CSS Script-© Dynamic Drive (www.dynamicdrive.com). For full source code, installation instructions, 100's more DHTML scripts, and Terms Of Use, visit dynamicdrive.com-->

* * * * *
Alleghany County Board Of Supervisors Meets Wednessday, November 8, 2017






ALLEGHANY COUNTY BOARD OF SUPERVISORS REGULAR MEETING AGENDA WEDNESDAY, NOVEMBER 8, 2017, 7:00 P.M.



1. CALL TO ORDER:

2. INVOCATION:

3. PLEDGE OF ALLEGIANCE:

4. MINUTES:

A. Approval of the minutes of: (1) a regular meeting held on October 3, 2017.

5. PUBLIC HEARING:

A. Public Hearing to consider the conveyance by Alleghany County of a 25' wide by 290.13' long right-of-way from the end of State maintenance of Piney Ridge Road to Mr. Phillip Bowen. Also, consider the acceptance of a 25' wide by 290.13' long right-of-way from Mr. Phillip Bowen to the County adjacent to the abovementioned right-of-way to be conveyed.

6. PUBLIC COMMENT:

7. VIRGINIA DEPARTMENT OF TRANSPORTATION (VDOT) UPDATE:

A. Ms. Susan Hammond, VDOT Resident Engineer - Update.

8. UNFINISHED BUSINESS:

A. The term of Mr. Calvin Fridley (Boiling Springs District) on the Board of Zoning Appeals expires October 31, 2017. Terms are for five years and Mr. Fridley is eligible to be recommended to the Circuit Court Judge for reappointment.

9. NEW BUSINESS:

A. Discuss and consider Cooperative Agreement with Constitutional Officers regarding compensation and Personnel Policy coverage. Also, consider an amendment to the Personnel Policy regarding paid time off maximum accrual.

B. Discuss and consider application to the Virginia Department of Transportation FY19 Revenue Sharing Program for Phase 5 of the Jackson River Scenic Trail.

10. COUNTY ADMINISTRATOR'S REPORT:

11. BOARD MEMBER COMMENTS (INQUIRIES/REPORTS):

12. ADJOURNMENT:
* * * * *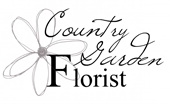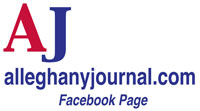 BACK TO THE JOURNAL'S HOMEPAGE!
* * * * *
KEEP UP WITH THE LOCAL NEWS! SIGN UP FOR ALLEGHANY JOURNAL BREAKING NEWS BELOW!
FREE Breaking News Sign Up Here!
---