!-onMouseover Link CSS Script-© Dynamic Drive (www.dynamicdrive.com). For full source code, installation instructions, 100's more DHTML scripts, and Terms Of Use, visit dynamicdrive.com-->

* * * * *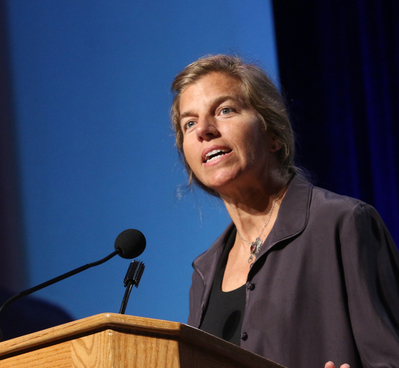 Allison Pugh


UVa Sociology Professor to Keynote W&L's Shepherd Program 20th Celebration




Lexington, VA (Oct. 27, 2017) - Washington and Lee University will host Allison Pugh, a professor of sociology at UVa, as the keynote speaker for the Shepherd Program's 20th Anniversary Celebration on Nov. 9 at 4:30 p.m. in Stackhouse Theatre.

Following the theme 'ÄúPoverty, Inequality and Work Today,'ÄĚ the talk is titled "The Tumbleweed Society: What Happens When People Assume Job Insecurity Is Inevitable." Pugh will draw on her book, "The Tumbleweed Society," to discuss how uncertainty in our jobs and our social ties impacts our negotiations of commitment on the job and in our intimate life.

The talk is free and open to the public.

'ÄúAllison Pugh is an ideal speaker for Shepherd'Äôs 20th celebration,'ÄĚ said Howard Pickett, assistant professor, director of the Shepherd Program for the Interdisciplinary Study of Poverty and Human Capability, and adjunct professor of law at Washington and Lee. 'ÄúHer work on the impact of changes in the labor market on workers, on families, and ultimately on our sense of what we owe one another¬≠ 'Äď on what kind of 'Äėus'Äô we want to be 'Äď is a fitting way to usher in the next 20 years of Shepherd at W&L.'ÄĚ

Pugh has won multiple honors from the American Sociological Association for her first book, 'ÄúLonging and Belonging: Parents, Children, and Consumer Culture'ÄĚ (University of California 2009). She was a 2016-17 fellow at the Center for Advanced Study in the Behavioral Sciences at Stanford University and also at the American Council of Learned Societies. Her work has been widely covered by the news media, including the New York Times, the Atlantic, and the Washington Post. Her current research investigates contemporary trends to standardize and automate work that relies on emotional connections.

Beginning in 1997, the Shepherd Program's focus is on the various causes and consequences of poverty as well as on our individual and collective responsibilities to address the problems associated with poverty.

'ÄúAt the heart of a Shepherd education is a greater understanding of how economic, social and political realities affect the precariously employed, the unemployed and the communities in which we all live,'ÄĚ said Pickett.

The Shepherd Program integrates thought and action in direct service to disadvantaged communities. Through an array of courses and service opportunities, it prepares students from a variety of majors and political perspectives to work with those communities to address the problems associated with poverty.

The event is sponsored by the Shepherd Program, the Office of the Provost, and the Mudd Center for Ethics.

Pugh's talk will be streamed live online at https://livestream.com/wlu/shepherd-pugh.
* * * * *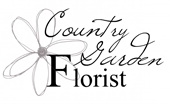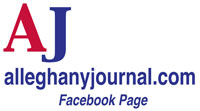 BACK TO THE JOURNAL'S HOMEPAGE!
* * * * *
KEEP UP WITH THE LOCAL NEWS! SIGN UP FOR ALLEGHANY JOURNAL BREAKING NEWS BELOW!
FREE Breaking News Sign Up Here!
---