* * * * *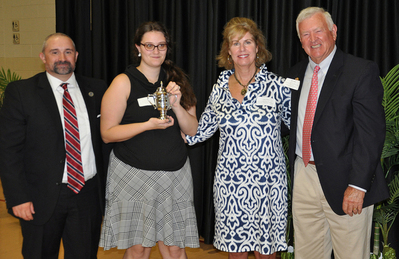 Dabney S. Lancaster Community College student Shaniece Crouch of Iron Gate is this year's recipient of the "Bill and Lang Wilson Cup for Scholarship, Character and Community Service," presented at the annual Donor Scholar Reception hosted by the DSLCC Educational Foundation and held October 13 in the DSLCC Convocation Center on the Clifton Forge campus. From left: Matt McGraw, DSLCC Associate Vice President of Institutional Effectiveness, who nominated Crouch; Crouch; and Lang and Bill Wilson of Covington, who sponsor the scholarship


Shaniece Crouch Presented With Wilson Cup Scholarship




Clifton Forge, VA (Oct. 16, 2017) - Shaniece Crouch of Iron Gate was named the recipient of the prestigious "Bill and Lang Wilson Cup for Scholarship, Character and Community Service" during the annual Donor Scholar Reception hosted by the Dabney S. Lancaster Community College Educational Foundation October 13 at the Convocation Center on the DSLCC Clifton Forge campus, with approximately 350 individuals in attendance.

Crouch was one of nearly 115 students recognized during the reception, which honors not only scholarship recipients, but the many area individuals, organizations and businesses which sponsor DSLCC scholarships or donate to other areas of the College.

DSLCC Educational Foundation Executive Director Rachael Thompson told the audience that the Foundation has awarded an unprecedented $270,000 in scholarships for the current academic year.

Mr. Bill Wilson provided the motivation and intent behind the creation of the award and outlined the criteria. Criteria for the Wilson Cup, founded in 2007, include outstanding character and scholarship, as well as a commitment to community service; current enrollment at DSLCC, with at least 30 credit hours completed; minimum 3.0 grade point average; and residence in the college's service area.

DSLCC Associate Vice President of Institutional Effectiveness Matt McGraw introduced Crouch, noting that he had met her through her participation in the Student Senate. "She has been incredibly involved on the DSLCC campus since day one, serving as an active member of the Student Senate for two years. During the Summer of 2017, she took the initiative to lead the Student Senate in updating its constitution, planning activities for Fall 2017, and staying active. She has been very involved with the Red Flag Campaign, which raises sexual assault awareness on college campuses."

McGraw noted that Crouch volunteers for both the Iron Gate and Clifton Forge Fire Departments, assisting with event set up, public outreach, cleanup, and other related activities. She is also a regular volunteer at Safehome Systems in Covington.

"On top of this exceptional volunteerism for DSLCC and the community, she has a very strong GPA, exhibiting excellence in the classroom and dedication to her education," said McGraw. "She is dependable, willing to help anyone in need, incredibly friendly, and – simply – an all-around great person. Many of you may know her as my current work-study in Institutional Effectiveness, where she has shown exceptional leadership, work ethic, and motivation."

For more information about scholarships available through the DSLCC Educational Foundation, contact Thompson at (540) 863-2837 or rthompson@dslcc.edu.
* * * * *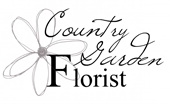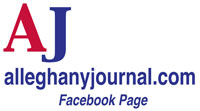 BACK TO THE JOURNAL'S HOMEPAGE!
* * * * *
KEEP UP WITH THE LOCAL NEWS! SIGN UP FOR ALLEGHANY JOURNAL BREAKING NEWS BELOW!
FREE Breaking News Sign Up Here!
---