!-onMouseover Link CSS Script-© Dynamic Drive (www.dynamicdrive.com). For full source code, installation instructions, 100's more DHTML scripts, and Terms Of Use, visit dynamicdrive.com-->

* * * * *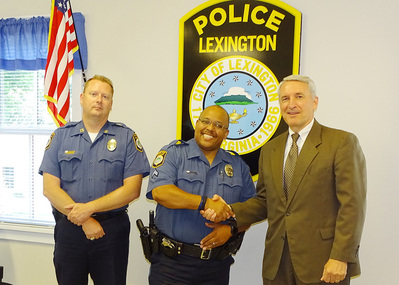 Left to Right Interim Lexington Police Chief Mark Riley, Corporal Aaron Brittan, Dave VanOsten Lexington Police Foundation Chairman


Lexington Police Foundation Awards Tuition Assistance Grant




Lexington, VA (June 16, 2017) - The Lexington Police Foundation awarded Corporal Aaron Britton a $1,000 tuition assistance grant on June 15, 2017. Britton recently graduated from Dabney S. Lancaster Community College with an Applied Sciences degree in Administration of Justice. He is further pursuing his education at Liberty University's Helms School of Government.

Britton has proven to be a very accomplished officer in his 22-year law enforcement career. He began his law enforcement career working for the Virginia State Police. He later served as the Chief of Police for Waverly Police Department, and was most recently the Town Sergeant for the Glasgow Police Department. During his time with the Lexington Police Department, Britton has been awarded the Distinguished Service Medal, Career Service Ribbon, Accreditation Ribbon, Military Service Ribbon, Firearms Proficiency Ribbon and Education Achievement Ribbon with Bronze Star. Brittan accomplished all of this while serving his country in the Army National Guard before retiring in 2013.

"The Lexington Police Foundation is proud to support the continuing education of LPD's officers. This kind of dedication to the profession is not only good for the officer, it enhances the department and serves the community at large. We salute Corporal Britton's efforts,'ÄĚ said Dave VanOsten, LPF Board Chairman.

The Lexington Police Foundation is an independent, non-profit board which helps the city's police department get the tools and training to do their best work for the community. The mission of the Foundation, which was formed in 2009, is not only to inform the public about the workings of LPD, but also includes the welfare and morale of our police officers and their family members. The Foundation works diligently to provide resources in support of the department's needs.

'ÄúThe department is fortunate to have such a caliber of law enforcement officers. Corporal Britton is a dedicated officer and we are so proud of him and his accomplishments. I am grateful for the continued support from the Lexington Police Foundation,'ÄĚ said Interim Chief Mark Riley.

You can find out more about how to support the Lexington Police Foundation at www.lexingtonpolicefoundation.org. Your gift goes right to work in the community for the Lexington Police Department. Donations can be mailed to LPF, P.O. Box 808, Lexington, Virginia 24450, or made directly online at their website.
* * * * *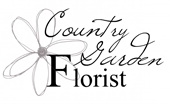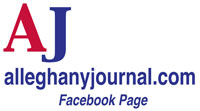 BACK TO THE JOURNAL'S HOMEPAGE!
* * * * *
KEEP UP WITH THE LOCAL NEWS! SIGN UP FOR ALLEGHANY JOURNAL BREAKING NEWS BELOW!
FREE Breaking News Sign Up Here!
---