* * * * *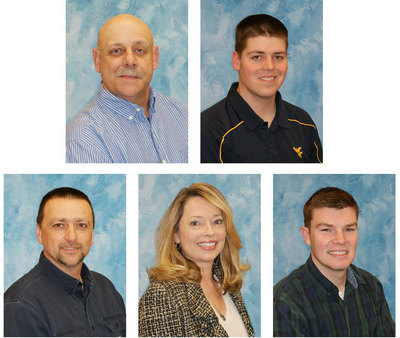 From left to right, top row, are Dennis Brinkley and Jim Hebb. Bottom row, left to right, are Mike Kern, Marsha Wilkinson and Michael McNamara.


WestRock Covington Mill Announces Position Changes




COVINGTON, VIRGINIA (Feb. 1, 2016) - WestRock's Covington mill announces position changes that were internally announced in January.

Dennis Brinkley has accepted the position of power maintenance validator in the Power department. In this position, he is responsible for coordinating between operations and maintenance to safely complete scheduled outage and routine repair work in the Power department.

Brinkley graduated from Bath County High School in 1981 and studied agriculture at the Mertz Vocational School. In 1981, he began his career with F.C. Plecker and Sons Excavating, and in March 1994, he joined the Covington mill on the Extra Board. Brinkley transferred to Power as a laborer in June 1994 where he held many positions in the department including utility assistant (1995), fourth assistant (1996), third assistant (1998), and second assistant (2000). In December 2004, he was promoted to power boiler utility assistant operator, and in 2005, he assumed the position of Nos. 6 and 9 boiler operator. Brinkley accepted the role of Power SME in 2006 before becoming first assistant operator in 2013.

Jim Hebb has accepted the position of dry-end engineer on No. 1 Paper Machine. In this position, he is responsible for safety coordination, production, and quality on the dry-end. Additionally, Hebb will assist the project engineer on winder activities and coordinate maintenance operations, including daily and scheduled outages, through the validator.

Hebb earned his B.S. degree in Mechanical Engineering from West Virginia University in 2007. He joined Verso's Luke mill in 2008 as machine coating prep process engineer before transferring to Nos. 8 and 9 Paper Machine as dry-end technical assistant in April 2010. In September 2010, Hebb assumed the role of wet-end technical assistant on Nos. 8 and 9 Paper Machine, and in 2012, accepted the position of technical assistant on No. 9 Paper Machine.

Mike Kern has accepted the position of superintendent - No. 2 Paper Machine. In this position, he will be responsible for the daily operations of No. 2 Paper Machine, including safety, housekeeping, quality, and production.

Kern graduated from Alleghany High School in 1989 and started his career at Automotive Industries where he advanced to supervisor in Quality Control. In 1993, he joined MWV as a laborer, and in 1994, he moved to Quality Assurance as a print lab technician. Kern accepted the position of tour quality coordinator for QA in 1996 and was promoted to tour foreman for QA in 1998. In 2000, he moved to No. 5 Paper Machine as tour foreman, and in 2004, he assumed the position of tour foreman on No. 2 Paper Machine. Kern accepted the position of senior engineer on No. 2 Paper Machine in 2009 before being promoted to operations supervisor on the machine in 2011.

Marsha Wilkinson has accepted the position of lead financial analyst in the Finance department. In this position, she is responsible for Wood sourcing, Power, Recovery, and Fiberline finances as well as being the lead support for the Low Moor converting plant. Wilkinson will be process lead for all the mill's financial reporting and analysis, including monthly financial close, annual plan development, and monthly forecast updates. She will also develop and implement financial analytical tools and models and perform various business analyses.

Wilkinson earned a B.S. degree in Business Administration from Towson University in 1985 and an M.S. in Business Management from John Hopkins University in 1987. In 1990, she joined Westvaco's Luke mill as the commercial analyst, and in 1997, she was promoted to supervisor - commercial analysis. Wilkinson assumed the position of administration manager in 2001, and most recently, held the position of controller (2005).

Michael McNamara has accepted the position of process engineer in the Technical department. He will rotate through various departments in the mill to complete specific improve-the-mill projects. McNamara is currently assigned to Power where he will focus on a variety of departmental projects.

McNamara earned his B.S. degree in Electrical Engineering from Penn State University in December 2015. For three summers (2013 - 2015), he was the engineering intern at RockTenn's coated recycled paperboard mill in Stroudsburg, Pennsylvania.
* * * * *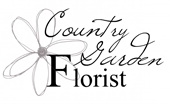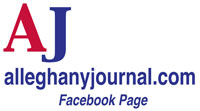 BACK TO THE JOURNAL'S HOMEPAGE!
* * * * *
KEEP UP WITH THE LOCAL NEWS! SIGN UP FOR ALLEGHANY JOURNAL BREAKING NEWS BELOW!
FREE Breaking News Sign Up Here!
---