!-onMouseover Link CSS Script-© Dynamic Drive (www.dynamicdrive.com). For full source code, installation instructions, 100's more DHTML scripts, and Terms Of Use, visit dynamicdrive.com-->

-->
* * * * *
Brown Bag Book Club to Meet June 17




Clifton Forge, VA (June 11, 2021) - The Clifton Forge Public Library'Äôs Brown Bag Book Club will resume its meetings on Thursday, June 17. The group will meet from 11:30 a.m. 'Äď 12:45 p.m. Until further notice, they will meet on the patio at the Clifton Forge School of the Arts (CFSOTA), located at 518 Church Street. Face masks are required and social distancing will be observed.

The group will discuss 'ÄúAmerican Dirt,'ÄĚ Jean Cummins'Äô controversial 'ÄúNew York Times'ÄĚ bestseller.

'ÄúAmerican Dirt'ÄĚ portrays the story of a mother and son who flee their Mexican home following the death of their family by a drug cartel.

MacMillan Publishers considers Cummins book 'Äúan urgent, blistering, unforgettable book'ÄĚ that gives 'Äúface to migrants everywhere who flee violence and near-certain death in search of only one thing: a chance at life.'ÄĚ

Author Don Winslow writes: 'ÄúFrom its heart-stopping first sentence to its heart-shattering last, Cummins'Äôs story of immigrants is just what we need now. Gritty yet sensitive, realistic yet hopeful, grand and granular,¬†'ÄėAmerican Dirt'ÄĚ'Äô. . . is a¬†'ÄėGrapes of Wrath'Äô for our times.'ÄĚ

Conversely, David Bowles, a Mexican-American author, poet, translator and life-long resident of deep South Texas, dismisses the book as a 'Äúpoorly executed work.'ÄĚ Writing in a 'ÄúNew York Times'ÄĚ Opinion piece, he states, 'ÄúBut 'ÄėAmerican Dirt'Äô has now been largely rejected by the very Mexicans and Mexican Americans it was meant to foreground, the 'Äėfaceless brown mass'Äô Ms. Cummins . . . sought to humanize.'ÄĚ

'ÄúTime'ÄĚ magazine summarizes: 'ÄúThe story is masterfully composed of timeless elements: the nightmare logic of grief, the value of human kindness, the power of love to drive us to do the unimaginable . . . Cummins proves that fiction can be a vehicle for expanding our empathy.'ÄĚ

The Brown Bag Book Club welcomes new members. Participants are encouraged to bring a friend and to bring a lunch. Dessert will be provided.

For more information, contact Helene Baker at 860-558-2170, or email her at ibusybee22@gmail.com.

The Clifton Forge Public Library is located at 535 Church Street. The currently adjusted hours are Monday through Friday from 8:30 a.m. 'Äď 5:00 p.m. The phone number is 540-863-2519.
* * * * *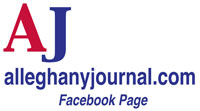 BACK TO THE JOURNAL'S HOMEPAGE!
* * * * *
KEEP UP WITH THE LOCAL NEWS! SIGN UP FOR ALLEGHANY JOURNAL BREAKING NEWS BELOW!
FREE Breaking News Sign Up Here!
---