!-onMouseover Link CSS Script-© Dynamic Drive (www.dynamicdrive.com). For full source code, installation instructions, 100's more DHTML scripts, and Terms Of Use, visit dynamicdrive.com-->

-->
* * * * *
Both the Alleghany High School girls' and boys' cross country teams were honored by a resolution from the Alleghany County Board of Supervisors at its June 1, 2021 meeting in Low Moor. The boys' team won the state championship and the girls' team were runners-up. (Judy Moffitt Clark photo)


Helmintoller Appointed to Alleghany Co. Sharon District School Board Position
Wright Reappointed To Boiling Spring School Board Seat; Cross Country Teams Honored



Low Moor, VA (June 1, 2021) - The Alleghany County Board of Supervisors approved the appointment of two individuals to fill key school board seats this evening: Jason Helmintoller will replace Jennifer Seckner as the representation from the Sharon District and Jacob Wright will return as the representative from the Boiling Springs District. Wright is the current school board chairman.

Supervisor Cletus Nicely was the only dissenting vote on Wright's nomination. He also provided the only no vote on the Helmintoller nomination, preferring the other candidate, Chuck Hurley.

In other action, the Supervisors:

• of particular note was that tonight's session was not on Zoom and was conducted as sessions have been for years: in person, with regular distancing.

• the board passed a resolution honoring both the boys' and girls' cross country team at Alleghany High School. The boys' team won the state championship and the girls' squad were state runners-up.

• approved an application from the Car Shop to rezone a parcel located at 18077 Selma_Low Moor Road from R-2 to B-1 for an automobile service repair shop.

• approved an amendment to the County Operating Budget for fiscal year 2020-201 in the amount of $1,443,190 to account for the receipt of Cares Act Funds.

• heard a road maintenance update from VDOT resident engineer Susan Hammon

• discussed proposed changes to the County Code as recommended by the Planning Commission.

• approved an amendment to the Personnel Policy to add Juneteenth as an observed holiday with only supervisor Cletus Nicely voting no on the idea.

• discussed a recommendation for an Executive Search for an interim county administrator and permanent County administrator.

• approved a resolution honor Wayne Stickler upon his retirement from the Exec. Director's position of the Roanoke Valley-Alleghany Regional Commission.

• discussed some proposed fee changes

• approved Sheriff Kevin Hall for another term on the Alcohol Safety Action program

• approved Dennis Nelson (Cov. District) for another term on the Alleghany Highlands Regional Library Board.

• approved Matt Garten for a four year term on the Social Services Board

• no county administrator's report was received due to the absence of Jon Lanford

• the various board members made their regular public comments as usual.

• the board adjourned until Tuesday, June 8, 2021 at 7 p.m. for another session involving the county budget for the next fiscal year.
* * * * *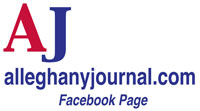 BACK TO THE JOURNAL'S HOMEPAGE!
* * * * *
KEEP UP WITH THE LOCAL NEWS! SIGN UP FOR ALLEGHANY JOURNAL BREAKING NEWS BELOW!
FREE Breaking News Sign Up Here!
---