!-onMouseover Link CSS Script-© Dynamic Drive (www.dynamicdrive.com). For full source code, installation instructions, 100's more DHTML scripts, and Terms Of Use, visit dynamicdrive.com-->

-->

* * * * *
Walters To Alleghany Sups: Internet Grant Process Proceeds
Western Alleghany Co. May See Fast Internet Service With Grand Proposal



Low Moor, VA (July 5, 2022) - The Alleghany County Board of Supervisors held a relatively brief session Tuesday night.

Here is a quick summary of the actions taken and/or approved:

• Ann and Marty Wells had their application for a conditional rezoning of a lot in Rosedale approved by unanimous vote. They plan to create a breakfast homestay operation there.

• a public hearing to consider rescinding ordinance #0-22-1 was approved and a new ordinance to reapportion the County Magisterial Districts and Precincts was approved

• VDOT's Susan Hammond was not at the meeting, so County Administrator Reid Walters updated the supervisors on the latest road maintenance issues

• Tonya Angle was approved for a four year term on the Social Services Board.

• Sheriff Kevin Hall updated the supervisors on animal control cases, thanked the supervisors for providing the funds for the recently-installed full body scanner for the regional jail and noted that some improvements would be coming soon to assist inmates with various educational tasks.

• Reid Walters, county administrator, updated the supervisors on several issues, including an effort to get fiber internet service installed over about a 40 square mile area in the far western part of the county. He didn't place a dollar figure on the grant application he will submit to the Dept. of Housing and Community Development, but the number is expected to be substantial

• the various board members issued their public comments (see the Journal's video on the subject already posted)

• the supervisors then went into a closed session to deal with a personnel matter.
* * * * *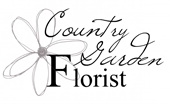 BACK TO THE JOURNAL'S HOMEPAGE!
* * * * *
KEEP UP WITH THE LOCAL NEWS! SIGN UP FOR ALLEGHANY JOURNAL BREAKING NEWS BELOW!
FREE Breaking News Sign Up Here!
---