!-onMouseover Link CSS Script-© Dynamic Drive (www.dynamicdrive.com). For full source code, installation instructions, 100's more DHTML scripts, and Terms Of Use, visit dynamicdrive.com-->

-->

* * * * *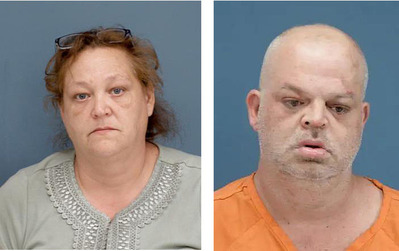 Armetta Hicks and David Brewster


CPD Releases Information On Recent Narcotics Arrest
Armetta Hicks Faces Felony Eluding Charges; David Brewster Faces Several Felony Charges Including Drug Possession With Intent To Distribute



(Editor's note: the following is a verbatim news release received after 11 p.m. on June 29, 2022)

Covington, VA (June 29, 2022) - Today at approximately 2:00 a.m., a Covington Division of Police Officer attempted to make a traffic stop in the area of East Cherry Street and South Highland Ave. The vehicle did not initially stop after the Officer activated the emergency lights, and continued to disregard the Officer's signal for them to stop. During this time, the occupants of the vehicle discarded items from the window of the vehicle. These items were later identified as illegal narcotics. The vehicle finally stopped in the alley between the 300 Block of East Fudge Street and East Pine Street, where the male passenger (David Brewster) fled on foot. The female driver, (Armetta Hicks) was taken into custody by responding units as the Officer pursued the passenger on foot.

The suspect was apprehended behind a residence on the 300 Block of East Fudge Street after a brief physical struggle with the Officer. During the struggle, the suspect disarmed the Officer of his Taser, causing the Officer to place the suspect at gunpoint to gain control of the situation until additional units arrived on scene.

Both the suspect and the Officer were treated for minor injuries at Lewis Gale Alleghany Regional Hospital and were later released. A back pack was found in the area where the suspect was arrested which contained a significant amount of marijuana and methamphetamine. A firearm was also recovered at the scene.

Multiple charges were obtained for both individuals in the vehicle. Armetta Hicks was charged with Felony eluding, as well as multiple traffic infractions. David Brewster was charged with Disarming a Law Enforcement Officer, Resisting Arrest, Obstruction of Justice and Possession with the Intent to distribute both Marijuana and Methamphetamine. Additional charges may be placed pending the outcome of this investigation.

The Alleghany County Sheriff's Office and the Virginia State Police assisted with the arrest of the subject and provided scene security during the incident.

If anyone has any additional knowledge of what occurred, please contact the Covington Police Department via telephone at 540-965-6333 or via email at policeinfo@covington.va.us.
* * * * *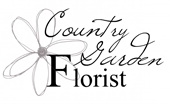 BACK TO THE JOURNAL'S HOMEPAGE!
* * * * *
KEEP UP WITH THE LOCAL NEWS! SIGN UP FOR ALLEGHANY JOURNAL BREAKING NEWS BELOW!
FREE Breaking News Sign Up Here!
---