!-onMouseover Link CSS Script-© Dynamic Drive (www.dynamicdrive.com). For full source code, installation instructions, 100's more DHTML scripts, and Terms Of Use, visit dynamicdrive.com-->

-->

* * * * *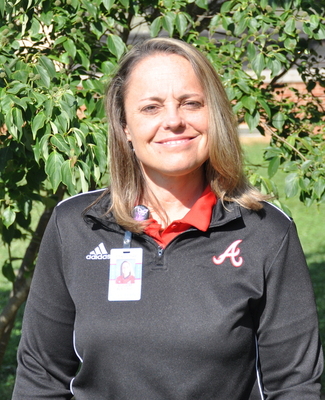 Charity Hale


Charity Hale Appointed Assistant Principal at AHS




Low Moor, VA (June 21, 2022) - The Alleghany County School Board has approved the appointment of Charity Hale as an assistant principal at Alleghany High School.

The board approved Hale's appointment at a Tuesday, June 21, 2022, meeting. The appointment is effective July 1, 2022.

Hale will replace Jared Brown as an assistant principal at AHS. Brown resigned to accept an administrative position with Roanoke City Schools. 

Lisa Hansford remains as an assistant principal at AHS. Hale and Hansford will serve under Principal Karen Staunton. Hale has worked in public education since 2007. She has been employed by Alleghany County Public Schools since July 2021.

"Ms. Hale has already provided impressive contributions to our students and our school division in multiple roles. She is clearly a knowledgeable, flexible part of our team, and we are excited to see her contributions in this new role at Alleghany High School. She is both analytical and creative, and these qualities will provide excellent support for our students and staff," said Kim Halterman, Alleghany County superintendent.  

In January of this year, Hale was named as a staff member and promoter/coordinator of the Alleghany Highlands Healthcare Advancement (AHHA) Grant. The grant is being used to establish programs that are geared toward students who plan to enter the healthcare field after graduation.  The work of the AHHA grant will continue with Hale assisting with related transitions.

"I am thankful and blessed to have been given this opportunity to serve the students, staff, and families of Alleghany High School. I believe that education has the power to positively change the lives of all students, and I am excited to join the current administrative team at Alleghany High School," Hale said.   

She joined Alleghany County Public Schools last July when she was named activities director at Alleghany High School and Clifton Middle School.

"I am thrilled to have Charity join the administrative team at Alleghany," Staunton said. "She has already proven herself to be an asset in her former roles as both activities director and grant coordinator. I have no doubt she will continue that success as assistant principal." 

Before joining Alleghany County Public Schools, Hale worked for Covington City Schools as a certified athletic trainer and sports medicine teacher. She also taught courses in health and medical science and family and consumer science during her last three years with the city school division. She was athletic director at Covington High School before she assumed the same role with ACPS last year. Hale has five years of experience as an athletic director. She began her career with Covington schools in July 2007.

In 2017-18, Hale was recognized by the Virginia Department of Education by being named a Career Success Star for Career and Technical Education. She received recognition for her many years of educating students through CTE.

Hale, a graduate of Covington High School, holds a bachelor's degree in athletic training and allied health science from Bridgewater College, and a master's degree in kinesiology from James Madison University. Just recently, Hale completed the certificate program in Educational Leadership through JMU as well. 

She holds teaching endorsements in sports medicine, allied health, biology, health and physical education, and family and consumer sciences.

Hale resides in Alleghany County with her husband, Nathan. They have three children Mason, Maddox, and Mallory. 

On July 1, 2022, Alleghany High School will become part of the Alleghany Highlands Public Schools Division. The joint division will be created through the merger of Alleghany County Public Schools, Covington City Public Schools, and Jackson River Technical Center. The division will have approximately 2,700 students.
* * * * *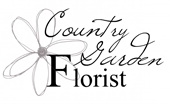 BACK TO THE JOURNAL'S HOMEPAGE!
* * * * *
KEEP UP WITH THE LOCAL NEWS! SIGN UP FOR ALLEGHANY JOURNAL BREAKING NEWS BELOW!
FREE Breaking News Sign Up Here!
---