!-onMouseover Link CSS Script-© Dynamic Drive (www.dynamicdrive.com). For full source code, installation instructions, 100's more DHTML scripts, and Terms Of Use, visit dynamicdrive.com-->

-->

* * * * *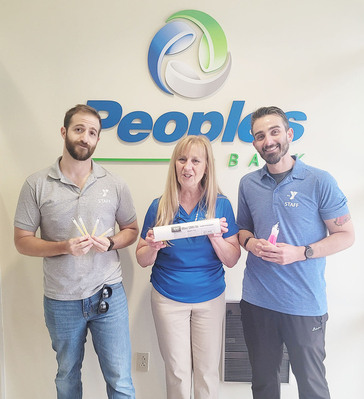 People's Bank in Covington is sponsoring Glow Night in the Pool, a part of the Alleghany Highlands YMCA's Welcome Summer Bash and 30th Anniversary extravaganza on Saturday, June 25. Pictured, from left, are Trevor Barron, YMCA aquatics director; Naomi Duncan, mortgage consultant for Peoples Bank; and Michael May, YMCA health and wellness director and event director. The Glow Night in the Pool is open to children four to 14 years of age. A parent is required to accompany them in the pool during the event. (Photo Courtesy Peoples Bank)




Welcome Summer Bash Planned At YMCA




Low Moor, VA (June 10, 2022) - The Alleghany Highlands YMCA is planning a Welcome Summer Bash and 30th Anniversary extravaganza on Saturday, June 25, at the YMCA from 10 a.m. to 4 p.m. The event will conclude with a Glow Night in the Pool, sponsored by Peoples Bank.

Numerous events including a car show, fun and games, food, vendors, arts and crafts and health screenings are planned for the Welcome Summer Bash. Attendees can also look forward to a mega-extreme obstacle course, rockin' joust, tug-o-war, slip and slide, a water balloon toss, badminton, a burlap sack race and cornhole. A donation dunk tank featuring YMCA member Justin Jefferson is also a part of the festivities.

"We're looking forward to a lot of fun," said Alleghany Highlands YMCA CEO Jennifer Unroe. "There's a little something for everyone planned on this special day."

Vendors include Kanawha Café, Lady Ady's Mobile Fashion Boutique of Millboro, Fairy Hair and Feathers, LewisGale Hospital-Alleghany, Boys Home, TAP, Virginia Department of Health, Fantasy Crochet, iKandy Krafts and more. The Iron Gate Volunteer Fire Department and Small Town Icee's will have food and refreshments for sale, while Angel McAllister of Appalachian Wellness Massage will offer educational demonstrations and donation-based massages.

Raffle drawings will be held throughout the day, and prizes will be awarded.

"We thank all of our vendors," said Michael May, Alleghany Highlands YMCA health and wellness director and event coordinator. "Without their support, this event would not be possible."

Openings remain for additional vendors. To reserve a space, call May at (540) 862-8678 or email him at mmayahymca@gmail.com. Anyone interested in participating in the car show is also asked to contact May.

The Glow Night in the Pool from 5 p.m. to 7 p.m. will conclude a full day of events. This part of the celebration is open to children four to 14 years of age and is sponsored by Peoples Bank.

"To ensure everyone's safety, children under eight years old will need a parent with them in the pool," said Trevor Barron, Alleghany Highlands YMCA aquatics director. "This will be a great way to wrap up a special day at the YMCA."

All of these events coincide with the Alleghany Highlands YMCA's 30th anniversary. The YMCA was founded in 1992 as a non-profit 501(c) (3) organization and originally operated out of the Boys Home of Virginia gym west of Covington. The YMCA quickly outgrew the Boys Home space, and a capital campaign was initiated to construct a new facility that would meet the needs of the Alleghany Highlands community.

Through the support of The Alleghany Foundation, local businesses and YMCA supporters, the Alleghany Highlands YMCA opened its new 37,000 square foot facility located at the Alleghany Regional Commerce Center in Low Moor in December 2006. The YMCA now includes a wellness center complete with cardiovascular machines, strength training equipment and a free weight section, a walking track, full court gym and full size indoor swimming pool.

In addition, to these amenities, the YMCA offers land and water group exercise classes, child watch and fit kids for children ages 6 weeks to 11 years old, arts and humanities classes, swim lessons, swim team, specialty day camps, teen programs and senior adult programming.

The Alleghany Highlands YMCA is widely known for quality Early Learning programs that serve families through the West Learning Center in Covington and Central Learning Center, located in Mountain View Elementary School. These programs provide full daycare and educational programming for infants, toddlers and preschoolers, utilizing the STREAMin3 model. The YMCA works in partnership with the school districts and Head Start to provide free services to children who are at academic risk.

The YMCA also provides after-school programming for children at both of the learning centers. Children receive homework assistance and participate in a variety of activities including health and wellness, literacy, character development and arts and humanities.

"We're extremely proud of the YMCA's impact on the community over the last 30 years," Unroe said. "We eagerly anticipate an even greater impact on the Alleghany Highlands in the years to come."

For more information on the Alleghany Highlands YMCA, call (540) 962-9622.
* * * * *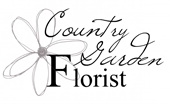 BACK TO THE JOURNAL'S HOMEPAGE!
* * * * *
KEEP UP WITH THE LOCAL NEWS! SIGN UP FOR ALLEGHANY JOURNAL BREAKING NEWS BELOW!
FREE Breaking News Sign Up Here!
---