!-onMouseover Link CSS Script-© Dynamic Drive (www.dynamicdrive.com). For full source code, installation instructions, 100's more DHTML scripts, and Terms Of Use, visit dynamicdrive.com-->

-->

* * * * *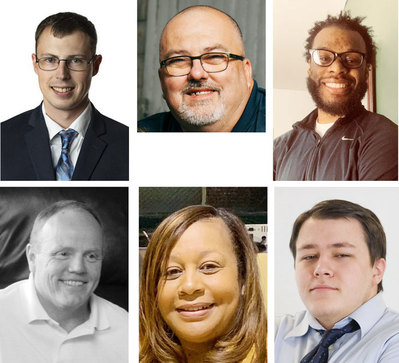 Top row, left to right, are Benjamin Kluzak, Stephen Webb and Vince Wyatt. Second row, Hugh Bouchelle, Kim Jefferson and Luke Ackerman.


Six New Coaches Named at DSLCC




Clifton Forge, VA (May 10, 2022) - Coaches for six sports teams at Dabney S. Lancaster Community College have been selected, according to DSLCC President Dr. John Rainone. Five of the sports are new to the DSLCC Roadrunner schedule and will began competing in the fall under the College's new name, Mountain Gateway Community College, still using the Roadrunner mascot. DSLCC is a member of the National Junior College Athletic Association and competes in Region X, Division III in both men's and women's basketball.

Benjamin Kluzak is the new head coach for the men's basketball team, which recently completed its second season.

Heading up the new sports teams are:

Stephen Webb, head coach for women's basketball; Vince Wyatt, men's and women's track teams; Hugh Bouchelle men's and women's cross country teams; Kim Jefferson, the cheerleading squad; and Luke Ackerman, the Esports team.

* * *

Men's Basketball – Benjamin Kluzak

Kluzak, a native of Rockford, ILL, spent last season as the top assistant coach at Northland University, an NCAA DIII program in Wisconsin, and also was top assistant coach at Brescia University. While at Northland and Brescia, Kluzak's main responsibilities included recruiting, opponent scouting, and student-athlete skill development. Kluzak also worked as the Head Coach of the Brescia Junior Varsity squad.

Prior to Brescia, Kluzak spent the 2019-2020 season as an Assistant Coach at Rock Valley College, an NJCAA program in Illinois. This was Kluzak's second stint with the Golden Eagles as he had previously served as a Student Assistant during the 2015-2016 season where he helped RVC win the NJCAA Division III National Championship. During Kluzak's second go-round with Rock Valley, he once again had demonstrative success as he helped guide them to a Region IV title.

Between his two Rock Valley College positions, Kluzak spent 3 years as the Head Student Assistant at NAIA program Graceland University in Iowa. This was the second time that Kluzak worked for Craig Doty, currently the Head Coach at NCAA Division II Emporia State. During his three years, from 2016 until 2019, at Graceland, he helped guide the Yellowjackets to unprecedented success, including capturing the NAIA National Championship during the 2017-2018 season. Kluzak graduated from Graceland in the spring of 2019.

Kluzak began his coaching career at Jefferson High School in Rockford, IL, winning three Region Championships over a four-year span, from2011-15. Kluzak may be contacted at (540) 863-2819 or email bkluzak@dslcc.edu.

Women's Basketball – Stephen Webb

Webb has been coaching basketball for more than 30 years, most recently at Greenbrier East High School in Lewisburg, WV, under head coach Jim Justice. During his 20 years at Greenbrier East he worked with several talented players, such as Jill Justice (Clemson/Marshall University), Sydney Nunley (Radford University), and Rondale Watson (Wake Forest/Marshall University.) Before joining Greenbrier East, he coached at Aiken (SC) High School and Woodrow Wilson H.S. in Beckley, WV. During his career, he has been part of six high school state championships.

Webb earned a degree in Education from Concord College and another degree in Sports Medicine from Alderson-Broaddus College, where he served as a student assistant for 4 years and an assistant coach with the men's basketball team following graduation.

For more information contact Webb at (540) 863-2857 or email swebb@dslcc.edu.

Men's and Women's Track & Field – Vincent Wyatt

Wyatt began his coaching career in the fall 0f 2014 as a volunteer assistant coach at Radford University, where he earned his Bachelor's Degree in Communications, and went on to serve as the assistant coach at James River High School for 3 years, where he worked specifically with sprints and hurdles and also served as the Athletic Director. He will finish out the school year there before assuming the head coaching position at DSLCC.

He also ran track and holds both records in the 60m hurdles and 110m hurdles, was 2014 Big South conference runner of the year, 2 times division 1 All-American and NACAC u23 silver medalist.

At Western Kentucky University, where Wyatt earned a Masters Degree in recreation and sports administration, he also was a member of the track team and he holds both records in the 60m hurdles and 110m hurdles, conference champion, and earned All-American Honors.

In his spare time, Wyatt serves as the owner of his company ExecuteFam, LLC which focuses on personal training, photography, and motivational speaking. He resides in Clifton Forge with his daughter, Serenity Wyatt. He may be reached at (540) 863-2938 or email vwyatt@dslcc.edu.

Men's and Women's Cross Country – Hugh Bouchelle

Bouchelle was formerly the head wrestling coach at Southern Virginia University in Buena Vista, where he coached a three-time National Champion and another who would later be selected as the current Head Coach at SVU.

Bouchelle has followed or participated in cross country, ultimate marathons, and Xterra long-distance racing for over a decade. He says he is looking forward to being part of a newly developing program.

Bouchelle holds Doctorate in Education, Masters in Journalism, and a second Masters in Political Science. He has been teaching at DSLCC since 2014. He says his goals are to have a cross country program that produces top athletes as accomplished academically as they are athletically. Bouchelle may be reached at (540) 863-2939 or email hbouchelle@dslcc.edu.

Cheerleading – Kim Jefferson

Jefferson, a native of Covington, is employed as an administrative assistant at Covington High School, where she also serves a Junior Varsity & Varsity Cheerleading coach, a position she has held for the last 16 years.

Jefferson, a 1986 CHS graduate, earned an Associate Degree in Fashion Merchandizing National Business College in Roanoke. She is married to Curtis E Jefferson, who is a patrol sergeant with the Alleghany County Sheriff's Office. They have 2 children: Justin, who is a Covington Police Officer, and Logan, who is attending GateWay Community College.

Jefferson may be contacted at (540) 863-2856 or kjefferson@dslcc.edu.

Esports-Luke Ackerman

Ackerman, a former DSLCC student, earned a Bachelors Degree in Sports Management from York College of Pennsylvania with a specialized study into esports. He is co-founder and vice president of York College of PA Esports Club. He has played in competitive collegiate esports in League of Legends and helped create and broadcast on the York College of PA Esports Twitch Livestream.

Ackerman helped create events for the York College of PA Esports Team. He was an Esports Advisor during 2021 for York's YMCA while also working with Lancaster (PA) YMCA Esports Program.

Esports – short for electronic sports - is a form of competition using video games, such as Call of Duty, Halo, Mario Kart, Rocket League, Madden 21, FIFA 21, and Rainbow Six Siege to name only a few. For more information contact Ackerman at (540) 863-2845 or email lackerman@dslcc.edu.

Recruiting Day, Cheerleading Clinic Scheduled

Two special sports events have been scheduled in the Armory on the DSLCC Clifton Forge campus:

A recruiting and signing day for any returning, new or prospective DSLCC students, on Saturday, May 21, from 11:30 a.m. to 2 p.m. Lunch will be served.

A two-day cheerleading clinic on Friday and Saturday, June 3-4, from 9 a.m. to 2 p.m., for 15 and under youth, headed up by Coach Kim Jefferson.

For more information about any of the new sports teams or sports events, contact Student Athletic Director Dan Callahan at (540) 863-2828 or email dcallahan@dslcc.edu.
* * * * *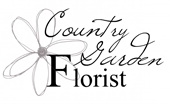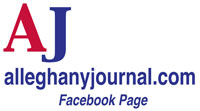 BACK TO THE JOURNAL'S HOMEPAGE!
* * * * *
KEEP UP WITH THE LOCAL NEWS! SIGN UP FOR ALLEGHANY JOURNAL BREAKING NEWS BELOW!
FREE Breaking News Sign Up Here!
---