!-onMouseover Link CSS Script-© Dynamic Drive (www.dynamicdrive.com). For full source code, installation instructions, 100's more DHTML scripts, and Terms Of Use, visit dynamicdrive.com-->

-->

* * * * *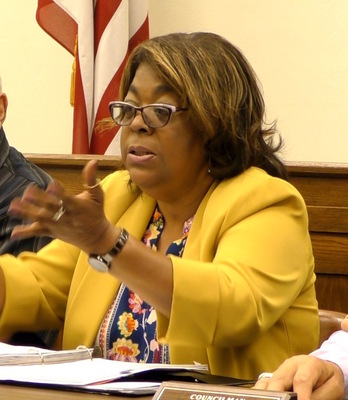 Pam Marshall - Clifton Forge Mayor resigns abruptly, Tuesday, January 11, 2022.


CF Mayor Pam Marshall Resigns Abruptly

By Judy Moffitt Clark


Clifton Forge, VA (Jan. 11, 2022) - Clifton Forge Town Council has accepted the resignation of Pam Marshall, who has been serving as mayor since last January, during their regular monthly meeting tonight. Marshall not only resigned her position as mayor but also her elected position on Town Council.

Council also accepted the resignation of Dr. Ron Goings, who was recently elected to the Alleghany County Board of Supervisors. Marshall's resignation is effective today, Goings on December 31, 2021.

The three remaining members of council - Jeff Irvine, Bob Umstead and Carl Wolfe - cast all yes votes in both motions.

The three council members had interviewed five candidates in executive session before the regular meeting, and were slated to appoint a new council member to replace Goings, but decided to put that off until a called meeting January 25 when they can fill both vacant seats. They will advertise the second vacancy, in case there are more interested citizens who would like to apply.

* * * * *

Here is the full text of Mayor Pam Marshall's resignation letter submitted earlier today:

Jan. 11, 2022

To Whom It May Concern:

This serves as my notice of resignation from my appointment as mayor and my elected seat as a Clifton Forge Councilperson, effective immediately.

Signed, Pamela Marshall

* * * * *

Vice Mayor Jeff Irvine spoke with the Journal last night after the town council had received Marshall's resignation letter. Here is that video segment:


Irvine Notes Mayor Marshall's Resignation
* * * * *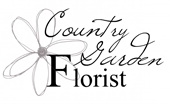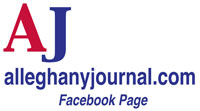 BACK TO THE JOURNAL'S HOMEPAGE!
* * * * *
KEEP UP WITH THE LOCAL NEWS! SIGN UP FOR ALLEGHANY JOURNAL BREAKING NEWS BELOW!
FREE Breaking News Sign Up Here!
---