!-onMouseover Link CSS Script-© Dynamic Drive (www.dynamicdrive.com). For full source code, installation instructions, 100's more DHTML scripts, and Terms Of Use, visit dynamicdrive.com-->

-->

* * * * *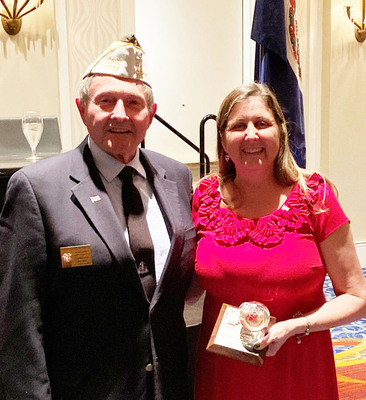 Post 1033 Chaplain and Community Activities Chairman, Paul Linkenhoker, Cynthia Arthur, Virginia VFW State Citizenship Educator of the Year - Grades 6-8


Cynthia Arthur Named VFW State Citizenship Educator (Grades 6-8)




Portsmouth, VA (Jan. 7, 2021) - The Department of Virginia, Veterans of Foreign Wars of the United States, held its Winter Council Meeting in Portsmouth, Virginia, on January 7-9, 2022. At an Awards Banquet on Saturday, the Department recognized the state-wide winners of the Patriot's Pen Essay Contest, the Voice of Democracy Speech Contest, and the Citizenship Educator Award program.

Patriot's Pen is open to all 6-8 graders and requires an essay written on a specific topic. Essays are submitted to local Posts and Auxiliaries where winners are selected and submitted for judging at the district level. District winners are then submitted for judging on the state level. Post 1033 Auxiliary and Post 4299 sponsor these competitions in our local schools. Winners recognized on the state level received cash awards of $1,750, $2,250, and $2,750 for 3rd, 2nd, and 1st place respectively. This year's third place winner was from Daleville.

The Voice of Democracy is a speech contest open to all high school students. Post 1033 sponsors the contest in the local high schools. On the state level, this year's 3rd, 2nd, and 1st place winners respectively received cash awards of $3,000, $4,000 and $5,000.

The VFW Citizenship Educator Award recognizes teachers who promote patriotism, good citizenship, flag etiquette, and teach the values of a responsible member of society. Awards are presented at the Post, District and State levels. The 2021-22 VFW Post 1033 Citizenship Educator of the Year was Cynthia Arthur, a teacher at Jeter-Watson Intermediate School. She was representative of many others in her profession who instill strong values in our students. She went on to receive the District 6 Award as 6-8 Citizenship Educator of the Year and was subsequently chosen as the State of Virginia recipient.

Cynthia was accompanied to the Awards Banquet by her husband, Brick Cline, and VFW Post 1033 Chaplain and Community Activities Chairman, Paul Linkenhoker. She was joined by elementary teacher, Melinda Le Van, of Greenwood Elementary School in Winchester, and high school teacher, Jason McClure from Marion High School. Each state winner of the Citizenship Educator program received a plaque and cash award of $699 and a check for $1,000 to purchase materials for use in their respective schools. Cynthia also received an award of $200 from Post 1033 and $100 from District 6.

Post 1033 annually sponsors the Citizenship Educator and VOD programs and Post 1033 Auxiliary sponsors the Patriots Pen program. These organizations invest more than $2,000 each year to support these programs and other youth activities in the Alleghany Highlands. When someone donates to the Buddy Poppy program, they are supporting youth activities and welfare programs for our area veterans.


* * * * *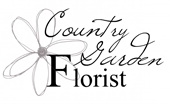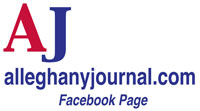 BACK TO THE JOURNAL'S HOMEPAGE!
* * * * *
KEEP UP WITH THE LOCAL NEWS! SIGN UP FOR ALLEGHANY JOURNAL BREAKING NEWS BELOW!
FREE Breaking News Sign Up Here!
---