!-onMouseover Link CSS Script-© Dynamic Drive (www.dynamicdrive.com). For full source code, installation instructions, 100's more DHTML scripts, and Terms Of Use, visit dynamicdrive.com-->

-->

* * * * *
Sibold, Garten Issue Update On Joint School System Progress




(Editor's note: the following is a "A Statement from Tom Sibold; Covington City Mayor and Matt Garten, Chairman of the Alleghany County Board of Supervisors")

Covington, VA (Jan. 12, 2021) - "We would like to take this opportunity to update the citizens of the City of Covington and Alleghany County on the progress of the future Joint School System.

"Our Committee has spent countless hours working together and has made huge strides toward our goal of bettering the educational opportunities in the Alleghany Highlands. On November 19th, we submitted our plan to the Virginia Board of Education for its first review. The various members of the Board were appreciative of our efforts as a community and offered some valuable feedback which we've worked to incorporate into our plan over the last month.

"The Board will have a second and final reading of our proposal on January 28th. We're optimistic the Board will approve our plan and we'll move on to the next step, which is seeking the required funding assistance from the General Assembly.

While action on the local front has seemed to slow somewhat since September, our Executive Committee has continued to meet regularly to assess our needs for moving forward. That's included discussions with subject matter experts, implementing suggestions made by the Board of Education, maintaining communication with our representatives in Richmond, and working closely with our advisors to ensure we're ready to begin the work of building an area-wide school division once state approvals and appropriations have been completed. While this process has been slow and the work has not been easy, we believe our efforts today are laying the foundation for a better tomorrow."
* * * * *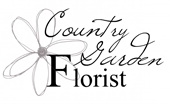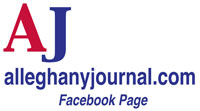 BACK TO THE JOURNAL'S HOMEPAGE!
* * * * *
KEEP UP WITH THE LOCAL NEWS! SIGN UP FOR ALLEGHANY JOURNAL BREAKING NEWS BELOW!
FREE Breaking News Sign Up Here!
---