!-onMouseover Link CSS Script-© Dynamic Drive (www.dynamicdrive.com). For full source code, installation instructions, 100's more DHTML scripts, and Terms Of Use, visit dynamicdrive.com-->

-->

* * * * *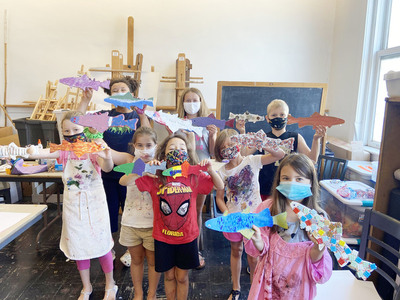 Children from Kaarn Thomas' Art Camp at Alleghany Highlands Arts & Crafts Center.


A Great Fish Story: Fourth Public Art Piece Installed in Clifton Forge




Clifton Forge, VA (Sept. 22, 2020) - The Public Art Subcommittee of the Vision 2025 Corridor Curb Appeal group installed the fourth public art display in Clifton Forge recently.

On the fence of Booker T. Washington Park, a school of fish may be seen swimming up and down stream.

The fish shapes were designed and cut from boards by Troy Cottrell and Mac Beard at Clifton Forge School of the Arts at the request of the Corridor Curb Appeal Vision 2025 Public Art Subcommittee.

Kaarn Thomas' summer art students painted the fish in Art Camp presented at Alleghany Highlands Arts & Crafts Center.

"It was so exciting to see our newest Public Art display installed on Washington Park fence", remarked Mott Atherholt, chair of the Public Arts Committee. "Our small public art project group, part of the Clifton Forge Vision 2025 Corridor Curb Appeal Committee, plan to meet soon and begin our next public art project. These projects are a colorful and fun way to call attention to our Historic Downtown Arts and Entertainment District. This display of fish joins the painted steps behind Jack Mason's Tavern on Race Street, the bicycle at SONA Bank painted by Crystal Wiseman and the "To Do" list of things to do in Clifton Forge on Main Street. We appreciate Reba Mohler, Town Manager, for giving us permission to install the fish on the fence at Washington Park."

Art teacher Kaarn Thomas guided her summer art campers to be colorful and creative with the fish—some incorporated recycled materials and even created scales by applying layers of paint, to make the fish more realistic looking.

Studies have shown that public art adds enormous value to the cultural, aesthetic and economic vitality of a community. Public art contributes to a community's identity, fosters community pride and a sense of belonging, and enhances the quality of life for its residents and visitors.

Fish cut outs, brightly painted by Art Camp Students at Alleghany Highlands Arts & Craft Center adorn the Booker T. Washington Park Fence.


* * * * *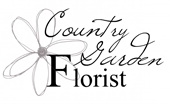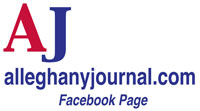 BACK TO THE JOURNAL'S HOMEPAGE!
* * * * *
KEEP UP WITH THE LOCAL NEWS! SIGN UP FOR ALLEGHANY JOURNAL BREAKING NEWS BELOW!
FREE Breaking News Sign Up Here!
---