!-onMouseover Link CSS Script-© Dynamic Drive (www.dynamicdrive.com). For full source code, installation instructions, 100's more DHTML scripts, and Terms Of Use, visit dynamicdrive.com-->

-->

* * * * *
P.U.S.H. Physical Theatre Set for Tuesday, Feb. 11, 2020




Covington, VA (Feb. 5, 2020) - The Alleghany Highlands Arts Council will present the award-winning P.U.S.H. Physical Theatre on Tuesday, February 11 at the Historic Masonic Theatre beginning at 7:00 pm.

Intense athleticism, gravity-defying acrobatics, and soulful artistry, help define the genre called physical theatre. These masters of physical storytelling, express joy, sorrow, humor and tragedy - Physically translating the universality of thought and emotion in mesmerizing movement. Various theatrical styles such as mime, Commedia, dell'Arte, slap-stick, etc. blend with techniques from modern dance, ballet, gymnastics for a unique experience in human communication.

These world renown artists from P.U.S.H. conducted workshops in area schools, senior centers, YMCA and other locations back in the fall as part of a residency called "The Lighthouse Project". The company worked with area adults at the Alleghany Highlands YMCA and Covington Senior Center while serving our youth in middle school and high school music and physical education classes.

Inspired by the thoughts and experiences gathered from our community during the residency, PUSH has created a unique performance piece that will debut Tuesday night as part of their concert. This piece is titled, "Can't Sit Down" and represents how the public epidemic of loneliness can be addressed with awareness and human kindness.

A number of organizations have partnered to fund this entire local experience including the Arts Council, The Historic Masonic Theatre, The Alleghany Foundation, and the Alleghany Highlands Community Services Board, the Town of Clifton Forge, City of Covington and the County of Alleghany. Other supplemental funding has come from the National Endowment for the Arts through the Virginia Commission for the Arts.

Tickets are on sale now at www.AlleghanyArts4All.com and will be available at the door Tuesday evening. Cost for adults is $15 and $10 for students, however anyone who participated in the October workshops will be admitted free of charge. Information on special group rates is available by calling the Arts Council at 962-2787.
* * * * *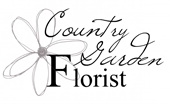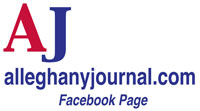 BACK TO THE JOURNAL'S HOMEPAGE!
* * * * *
KEEP UP WITH THE LOCAL NEWS! SIGN UP FOR ALLEGHANY JOURNAL BREAKING NEWS BELOW!
FREE Breaking News Sign Up Here!
---