!-onMouseover Link CSS Script-© Dynamic Drive (www.dynamicdrive.com). For full source code, installation instructions, 100's more DHTML scripts, and Terms Of Use, visit dynamicdrive.com-->

* * * * *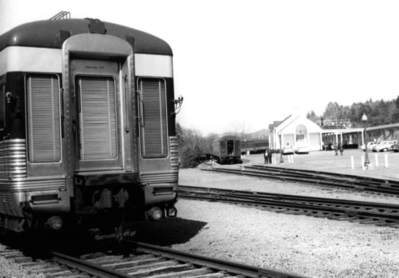 C&O lightweight streamlined business car "Chessie 29" parked behind the station at White Sulphur Springs, West Virginia in 1958. A string of other sleeping cars is visible parked just behind the station.


'Chessie 29' Historic Rail Car Coming To Clifton Forge




Charleston, WV (June 25, 2019) - Charleston, WV – The Chesapeake & Ohio Historical Society, one of the nation's oldest and largest groups studying a single railway, has announced the ongoing interstate transport of the ex-C&O business car "Chessie 29." The 85' vintage rail passenger car is being transported to the C&OHS's Heritage Center museum in Clifton Forge, Virginia.

The car has been donated to the C&OHS through the generosity of Mr. Al Barbour of Pennsylvania. It will pass through Charleston on the second day of its three-day transport between the Pittsburg region and southwest Virginia via special highway conveyance between approximately 2:15 PM to 2:45 PM EST on June 25, 2019 (updates will be available by contacting Ms. Dudley). (The car's arrival in Clifton Forge is expected to be on Wednesday, June 26, 2019.)

Much like the "Miracle on the Hudson" airplane that passed through West Virginia's capital in 2011 by interstate transport, the historically-significant transportation artifact "Chessie 29" will be an oversized sight for Charleston travelers and workers near its approved route on I-79S and I-77S.

C&OHS is calling the car its "Cold War Soldier" because it was used to take President Dwight D. Eisenhower to the C&O-owned Greenbrier Hotel at White Sulphur Springs, West Virginia in May 1956. It was during this trip that Eisenhower and C&O Railway President Walter J. Tuohy initiated a plan for construction of the now-famous "bunker" under the posh hotel. This clandestine facility was, in fact, the continuity-of-government refuge for the U.S. Congress in the event of nuclear war.

Chessie 29 was built in 1950 and converted for C&O President Tuohy's use in 1951. He used the car as his "rolling office" until his death in 1966. The car was sold by the C&O Railway to private interests in 1971.

Mr. Barbour purchased the rail car in 2016 and its donation to the C&O Historical Society (cohs.org) was just completed.

The C&OHS expects to restore and refurbish the car for future interpretative and instructional use. Donations toward Chessie 29's historic restoration may be made by calling the C&O Historical Society's business office in Clifton Forge, VA at 540-862-2210.



* * * * * *





President Eisenhower visit to The Greenbrier for Western Hemisphere Summit, March 1956.



Chessie 29 leaving Pennsylvania.



Chessie 29 stopped in Pennsylvania for service about 14 miles from the West Virginia state line.


* * * * *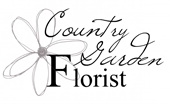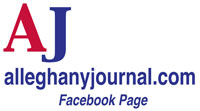 BACK TO THE JOURNAL'S HOMEPAGE!
* * * * *
KEEP UP WITH THE LOCAL NEWS! SIGN UP FOR ALLEGHANY JOURNAL BREAKING NEWS BELOW!
FREE Breaking News Sign Up Here!
---