!-onMouseover Link CSS Script-© Dynamic Drive (www.dynamicdrive.com). For full source code, installation instructions, 100's more DHTML scripts, and Terms Of Use, visit dynamicdrive.com-->

* * * * *
Gallery Exhibit 'ÄúPortraits of Motherhood'ÄĚ Keely Noffsinger Massie At CFSOTA




Clifton Forge, VA (May 9, 2019) - 'ÄúPortraits of Motherhood,'ÄĚ a new exhibit by Keely Noffsinger Massie, opens Friday, May 10 in the Gallery of Clifton Forge School of the Arts. This show features 25 black and white photographs and will be on display until July 27.

Just in time for Mother's Day, Massie's work depicts a range of true-life moments of motherhood, from pregnancy and birth to the teen years and beyond.

The School of the Arts will host a Meet the Artist reception on Saturday, May 11 from 6:00-8:00 p.m. in the Gallery. The public is invited to attend and light refreshments will be served. There is no charge.

Massie is both a documentary family photographer and a personal brand photographer based in Clifton Forge. She is a graduate of the University of North Carolina at Chapel Hill'Äôs School of Media and Journalism where she studied photojournalism. When she became a mother herself, Massie began to explore what she calls 'Äúthe art of family'ÄĚ through in-home, documentary-style portrait sessions. Massie photographs real, authentic family moments. She has seen how her subjects gain a new appreciation of their own unique family when they can see their everyday life as a work of art. You can find a sampling of her family photography online at keelymassiephotography.com

Asked about this exhibit, Massie said that losing her own mother at the age of 16 makes her more aware of the power and significance of creating works of art from the everyday experiences of motherhood. She believes these types of portraits are true family heirlooms. 'ÄúWhile posed portraits have their place, there is something special about images of authentic moments, especially for mothers. For parents, the saying 'ÄėThe days are long but the years are short'Äô is so true. The season of having young children can be a blur, and photos of those times become a lasting treasure. At the same time, moms are often the ones taking the photos instead of being in them, so it is especially important for them to have a way to get in the photos, be in the preserved family memories. 'ÄĚ

Massie is a frequent contributor to VaHomeschoolers Voice magazine and recently began a regular 'ÄúDay in the Life'ÄĚ feature that showcases the everyday lives of homeschooling families. She is also a finalist in the Gauntlet regional business launch competition for the personal brand photography side of her business that provides entrepreneurs and organizations with commercially-licensed marketing photos that tell the story of who they are and what they do.

Full information about the exhibit can be found on the School's Facebook page or website (www.cfsota.org).

Clifton Forge School of the Arts is a 501(c)(3) non-profit funded solely through contributions from the general public and from gifts and grants from private donors, businesses, industries, and charitable foundations.
* * * * *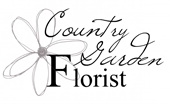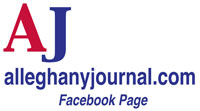 BACK TO THE JOURNAL'S HOMEPAGE!
* * * * *
KEEP UP WITH THE LOCAL NEWS! SIGN UP FOR ALLEGHANY JOURNAL BREAKING NEWS BELOW!
FREE Breaking News Sign Up Here!
---