!-onMouseover Link CSS Script-© Dynamic Drive (www.dynamicdrive.com). For full source code, installation instructions, 100's more DHTML scripts, and Terms Of Use, visit dynamicdrive.com-->

* * * * *
Forest Service Open House to Discuss Upcoming Projects in Bath and Alleghany Counties




Hot Springs, VA (Feb. 1, 2019) - The USDA Forest Service invites you to attend an open house to discuss proposed and upcoming projects on the George Washington and Jefferson National Forests in Bath and Alleghany Counties.

Drop in anytime between 3:00 p.m. and 5:00 p.m. on February 12th, 2019 at the Alleghany Highlands Visitor Center, 110 Mall Rd, Covington, Virginia. The district ranger and staff will be on hand answer questions. Maps and project information will be available.

We will discuss projects that are in different phases in the planning process. Projects range from habitat improvement projects that include activities such as controlled burning and timber harvesting to recreation focused projects including removing hazardous trees in recreation areas, decommissioning a degraded site, expanding a parking lot, among others. The planning process for some projects is complete and we will begin implementing these projects this year. Other projects are still in proposal form and we are interested in hearing your input.

You can also learn more about each of the projects by visiting the project page of the George Washington and Jefferson National Forests website at www.fs.usda.gov/projects/gwj/landmanagement/projects. Projects in Bath County include Duncan Knob Gypsy Moth, Hidden Valley Restoration and Hidden Valley Recreation Area. Projects in Alleghany County include Grizzled Skipper Habitat Restoration, Potts Mountain Restoration, and recreation projects in the Longdale, Bubbling Springs, Evans Tract and Children's Forest.

"I hope interested community members will come out to learn about the work that will be going on in the forest this year and ask questions or share any concerns they may have about the upcoming and proposed projects," says James River and Warm Springs District Ranger Elizabeth McNichols.

For additional information, please contact the James River and Warm Springs Ranger District offices at (540) 839-2521.
* * * * *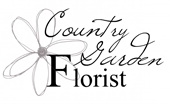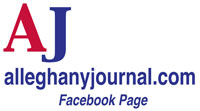 BACK TO THE JOURNAL'S HOMEPAGE!
* * * * *
KEEP UP WITH THE LOCAL NEWS! SIGN UP FOR ALLEGHANY JOURNAL BREAKING NEWS BELOW!
FREE Breaking News Sign Up Here!
---