!-onMouseover Link CSS Script-© Dynamic Drive (www.dynamicdrive.com). For full source code, installation instructions, 100's more DHTML scripts, and Terms Of Use, visit dynamicdrive.com-->

* * * * *
Brown Bag Book Club to Meet January 17




Clifton Forge, VA (Jan. 4, 2019) - The Clifton Forge Public Library'Äôs Brown Bag Book Club will meet on Thursday, January 17. The group will discuss the 'ÄúNew York Times'ÄĚ bestseller, 'ÄúSapiens: A Brief History of Humankind,'ÄĚ written by Yuval Noah Harari.

A renowned historian, Harari explores the ways in which biology and history have defined humanity.

Amazon writes, 'ÄúMost books about the history of humanity pursue either a historical or a biological approach, but Dr. Yuval Noah Harari breaks the mold with this highly original book that begins about 70,000 years ago with the appearance of modern cognition. From examining the role evolving humans have played in the global ecosystem to charting the rise of empires,¬†'ÄėSapiens'Äô¬†integrates history and science to reconsider accepted narratives, connect past developments with contemporary concerns, and examine specific events within the context of larger ideas.

'ÄúDr. Harari also compels us to look ahead, because over the last few decades humans have begun to bend laws of natural selection that have governed life for the past four billion years. We are acquiring the ability to design not only the world around us, but also ourselves. Where is this leading us, and what do we want to become?'ÄĚ

Amazon concludes that 'ÄúSapiens'ÄĚ is a 'Äúprovocative and insightful work . . . sure to spark debate.'ÄĚ

The 'ÄúWall Street Journal'ÄĚ hails 'ÄúSapiens'ÄĚ as 'Äúlearned, thought-provoking and crisply written.'ÄĚ

The Brown Bag Book Club meets from 11:30 a.m. to 12:45 p.m., in the Library's Michael Armstrong Community Room.

New members are always welcome. Participants are encouraged to bring a friend and to bring a lunch. Dessert will be provided.

For more information, contact Helene Baker at 860-558-2170, or email her at ibusybee22@gmail.com.

The library is located at 535 Church Street.

For information on any library programs, call the Clifton Forge Public Library at 863-2519.
* * * * *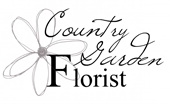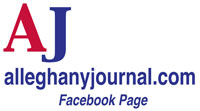 BACK TO THE JOURNAL'S HOMEPAGE!
* * * * *
KEEP UP WITH THE LOCAL NEWS! SIGN UP FOR ALLEGHANY JOURNAL BREAKING NEWS BELOW!
FREE Breaking News Sign Up Here!
---