!-onMouseover Link CSS Script-© Dynamic Drive (www.dynamicdrive.com). For full source code, installation instructions, 100's more DHTML scripts, and Terms Of Use, visit dynamicdrive.com-->

* * * * *
Clifton Forge Town Employees Enjoy a Holiday Lunch




Clifton Forge, VA (Dec. 14, 2018) - Clifton Forge Town employees shared a Christmas luncheon on Friday, December 14 thanks in part to a generous anonymous donor, a resident of the Town of Clifton Forge.

Members of all departments enjoyed the lunch in addition to Town Manager, Darlene Burcham; Vice Mayor, Gayle Hillert; council members, Jeff Irvine, Dave Oeltjen and newly elected council member, Ron Goings.

During the lunch, Ms. Burcham pointed out the accomplishments of each town department in 2018, and declared 2018 another great year. 

In spite of several vacancies within the Police Department, the members maintained their level of excellence in protecting citizens and in participating in the many events of the Town that require their assistance.  The Fire and EMS Department have had to deal with limited equipment but responded to all emergency calls rapidly and successfully.  

The Clifton Forge Public Library presented a record number of programs which attracted a record number of participants.  

Public Works has done a remarkable job handling snow removal, busted pipes and solving the problems presented by infrastructure that needs repair and updating.  

Members of the Water Treatment Plant have managed to maintain the quality of our water in spite of significant rainfalls and can look forward to improvements to the dam in the coming year. 

The Code Enforcement Department has handled the third Rental Inspection area successfully and has taken on the responsibility of removing abandoned cars from the town landscape.  

Members of the Finance Department have done their usual excellent job of serving the citizens of the Town with assistance in utility payments and providing answers to questions. The council was also acknowledged for their support of the work of the employees.

In addition, Clifton Forge was recognized by the Virginia Municipal League with the Economic Development Achievement Award for the redevelopment of the old railroad property.   The Town was also recently recognized by Blue Ridge Outdoor Magazine as the Top Small Adventure Town. 

Ms. Burcham also pointed out that all Town departments, with the exception of Public Works, are operating with budgets that are smaller than 10 years ago according to the latest audit.
* * * * *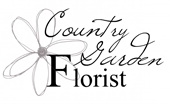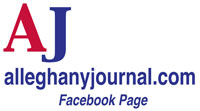 BACK TO THE JOURNAL'S HOMEPAGE!
* * * * *
KEEP UP WITH THE LOCAL NEWS! SIGN UP FOR ALLEGHANY JOURNAL BREAKING NEWS BELOW!
FREE Breaking News Sign Up Here!
---