!-onMouseover Link CSS Script-© Dynamic Drive (www.dynamicdrive.com). For full source code, installation instructions, 100's more DHTML scripts, and Terms Of Use, visit dynamicdrive.com-->

* * * * *
C.F. Library Features A Medley of Models




Clifton Forge, VA (Dec. 6, 2018) - The Clifton Forge Public Library is pleased to showcase "A Medley of Models." The display features different types of gaming models and figures from the private collection of Ethan Hillert.

Included in the display is a Toyota Pick-up Truck, chosen, Mr. Hillert says, "In memory of 200 Proof." Mr. Hillert continues, "It's semi-modeled after a good friend's truck. It's three different colors because, if something got rusted or bent, he just painted another piece and replaced it. So that's why it looks so odd."

Selecting a Warhammer 40K Farseer, Mr. Hillert says, "This is one of the first I painted. My roommate, Tracy, bought it for me way back when."

Also included in the display is an Ork TRUKK. "It's been modified so many times, "Mr. Hillert says, "because I watched Mad Max so much. The most unique part is the skull on the front." Pointing to the left, he adds, "And the flame-thrower, and the nitrous oxide here on the right. These are basically what I added to it."

Ethan began building models as a child when his dad gave him a model kit for his birthday. He and his dad built the model together. "It was a white mustang," he says.

Ethan continued modeling but really became serious about it when he was older. "In my twenties," he adds. "I had a favorite model shop in my home town and spent lots of time there."

He then began painting figures and was asked to paint figures for other model enthusiasts. He continues to paint his models in addition to friends' models.

"This display," he says, "is the best of the best of the models I've done through the years. Some are unique because I customize them. Building and painting models has taught me patience and perseverance," he concludes.

A Medley of Models will be on display throughout the month of December.

The Clifton Forge Public Library is located at 535 Church Street.

For information on any library program, call 863-2519.
* * * * *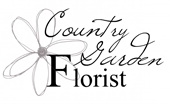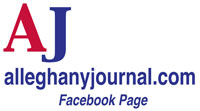 BACK TO THE JOURNAL'S HOMEPAGE!
* * * * *
KEEP UP WITH THE LOCAL NEWS! SIGN UP FOR ALLEGHANY JOURNAL BREAKING NEWS BELOW!
FREE Breaking News Sign Up Here!
---