!-onMouseover Link CSS Script-© Dynamic Drive (www.dynamicdrive.com). For full source code, installation instructions, 100's more DHTML scripts, and Terms Of Use, visit dynamicdrive.com-->

* * * * *
Three Redneck Tenors to Perform At Masonic Theatre




Clifton Forge, VA (Dec. 4, 2018) - On Thursday, December 13 the Alleghany Highlands Arts Council will encore an audience favorite at the Historic Masonic theatre when the Three Redneck Tenors return with their holiday offering "A X-mas Spec-tac-Yule-ar". They last visited the area in May.

Finalists from America's Got Talent, the 3 Redneck Tenors have been delighting audiences for over a decade. This musical comedy act of classically trained artists has been described as "downhome laughs with big city music". Pulling from Gospel, Country, Broadway, Pop, and Classical influences - this fantastic night of "Xmas Spec-Tac-Yule-Ar" belly laughs and rollicking tunes will put you in the Holiday Spirit.

Grab the family, saddle up the sleigh, and come on down for an unforgettable night of music and laughs. What better way to bring families together than to enjoy a special Christmas with the boys? Take a magical, musical Christmas journey with the 3 Redneck Tenors to liven up your holidays this year. These real-life Broadway and Opera stars are ready to rock your holidays with a deep-fried feast of musical delights. There's nothing old-fashioned about this music arranged by award-winning composer Craig Bohmler – it's infused with vitality, energy and passion. The familiar Christmas tunes in the show include classics like: "Sleigh Ride," "White Christmas," "I'll be Home for Christmas, " "Santa Claus is Coming to Town," "Blue Christmas," "O! Holy Night," "Winter Wonderland", "Jingle Bells," and a beautiful rendition of"Silent Night."

You'll also enjoy Christmas spoofs like "Grandma Got Run Over by a Reindeer," "I Saw Mommy Kissing Santa Claus," "Santa Baby," and a few other great surprises, too!

Tickets are $20 adult and $8 student and are on sale a the Arts council website www.alleghanyarts4all.com and will also be available at the door the evening of the performance. Corporate cosponsors for the event is Highlands Community Bank. Additional funding is provided by the Alleghany Foundation, the Virginia Commission for the Arts and the National Endowment for the Arts with assistance from the City of Covington and Alleghany County.

For more information or to reserve tickets call the Arts Council at 540-962-ARTS (2787) or visit alleghanyarts4all.com or the Arts council's Facebook Fan Page.


* * * * *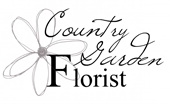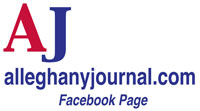 BACK TO THE JOURNAL'S HOMEPAGE!
* * * * *
KEEP UP WITH THE LOCAL NEWS! SIGN UP FOR ALLEGHANY JOURNAL BREAKING NEWS BELOW!
FREE Breaking News Sign Up Here!
---