!-onMouseover Link CSS Script-© Dynamic Drive (www.dynamicdrive.com). For full source code, installation instructions, 100's more DHTML scripts, and Terms Of Use, visit dynamicdrive.com-->

* * * * *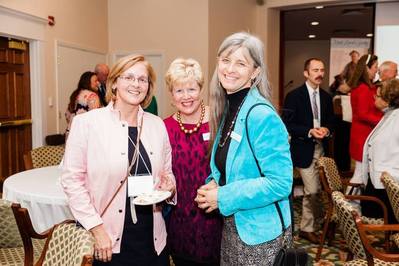 Tasha Walsh Executive Director for Rockbridge Area Hospice talks with members of her board.


Community Foundation for Rockbridge, Bath and Alleghany Hosts Annual Reception




Lexington, VA (Nov. 7, 2018) - The Community Foundation for Rockbridge, Bath and Alleghany hosted its Annual Reception at Kendal of Lexington on November 7th at 6 p.m. One hundred forty-six guests were in attendance for the event, including foundation donors, special guests, sponsors, grant recipients, local government representatives and past and present board members.

In her opening remarks Lori Turner, Executive Director explained "Tonight we are celebrating philanthropy – your philanthropy individually and our foundation's philanthropy collectively. Through your generosity we can improve the quality of lives of Rockbridge, Bath and Alleghany Counties not only today, but far into the future…forever"

The Community Foundation for Rockbridge, Bath and Alleghany has quickly grown have to more than 5 million dollars in assets in a few short years. The Foundation was able to distribute more than $192,000 to area not-for-profit organizations during this fiscal year. Sixty-four different area organizations received grant distributions at the event.

Guest Speaker Ben Grigsby spoke to the crowd on behalf of CFRBA. He shared his experience also as a donor advisor to his family fund at the foundation. His expertise in the area of endowments and finance gave the guests insight on how their commitment to CFRBA can make a difference.

Attendees heard from Buddy Bryan, Vice Chair of the CFRBA Board, who spoke on the mission of the foundation. He pointed out that the Community Foundation's sole purpose is to enhance the quality of life in our three counties by providing the administrative framework through which individuals, families, and not-for-profit organizations can establish endowments that will serve community needs in perpetuity.

As one of thousands of independent community foundations operating across the country, the CFRBA helps individuals and organizations establish endowed funds with as little as $10,000. The Foundation then assists donors in carrying out their philanthropic goals in perpetuity by using the earnings from these endowments to make grants back to community non-profit organizations.

CFRBA Board Chairman Robert Glidden concluded the evening's activities by thanking all the donors who make the Foundation's work possible through their philanthropy, and by recognizing CFRBA's Board of Directors. He praised all of the organizational representatives present for their good work in the community.

The event was made possible by sponsorships from CornerStone Bank, Washington Street Purveyors and Devils Backbone Brewery. Steve Grist, President of CornerStone Bank said "We are honored to partner with the Community Foundation and be a key component in this wonderful event."

More information on the CFRBA can be found at the Foundation's website (http://cfrba.org) or by calling the office at 540-463-0943 and speaking with Executive Director Lori Turner (lori.turner@cfrba.org).
* * * * *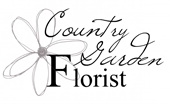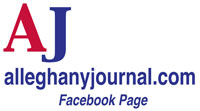 BACK TO THE JOURNAL'S HOMEPAGE!
* * * * *
KEEP UP WITH THE LOCAL NEWS! SIGN UP FOR ALLEGHANY JOURNAL BREAKING NEWS BELOW!
FREE Breaking News Sign Up Here!
---