!-onMouseover Link CSS Script-© Dynamic Drive (www.dynamicdrive.com). For full source code, installation instructions, 100's more DHTML scripts, and Terms Of Use, visit dynamicdrive.com-->

* * * * *
Author Elizabeth Catte to be at Clifton Forge Public Library




Clifton Forge, VA (April 12, 2018) - The public is cordially invited to spend an evening with author Elizabeth Catte. Her program will be held in the Michael Armstrong Community Room of the Clifton Forge Public Library. It will begin at 6:00 p.m. on Monday, April 23.

Ms. Catte is the author of 'ÄúWhat You Are Getting Wrong About Appalachia.'ÄĚ Written as a rebuttal to J.D. Vance'Äôs 'ÄúNew York Times'ÄĚ best seller 'ÄúHillbilly Elegy,'ÄĚ Ms. Catte takes a critical look at Vance'Äôs tendency to use 'Äúradical history to challenge perceptions of the region as a hub of white, working-class woe.'ÄĚ

She continues, 'ÄúTo understand 'ÄėHillbilly Elegy,'Äô I think you have to first go to the subtitle of the book, which is 'ÄėA Memoir of a Family and Culture in Crisis.'Äô I have nothing good or bad to say about the way that the story of this family is presented within the book. But what 'Ķ is a memoir of culture? This is not a 'Äėthing that exists, and it'Äôs not a thing that people write. So when I criticize and critique 'ÄėHillbilly Elegy,'Äô I'Äôm doing it specifically from that reference point.'ÄĚ

Additionally, Catte's program will analyze current trends in writing about Appalachia. She will present a brief history of Appalachia with a special emphasis on Appalachian stereotypes. She will also provide examples of writing, art, and policy that have been created by Appalachians rather than produced for them.

Elizabeth 'Äúgrew up in east Tennessee, which is central Appalachia.'ÄĚ She is a public historian and writer based in Virginia'Äôs Shenandoah Valley. She has a Ph.D. in public history with a dissertation on historical memory and reparations. In addition to acquiring work in Appalachian Studies and public history for West Virginia University Press, Catte is the Director of Passel, a socially-conscious historical consulting firm. 'ÄúWe offer pro-bono grant writing, research, and development assistance to community organizations, non-profits, and unions in Appalachia,'ÄĚ Catte says.

Ms. Catte's program will conclude with a book signing. Copies of her book will be available for purchase.

Admission is free.

The Friends of the Library will provide light refreshments.

The Clifton Forge Public Library is located at 535 Church Street.

For information on any library program, call 863-2519.
* * * * *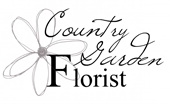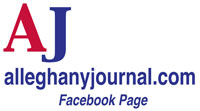 BACK TO THE JOURNAL'S HOMEPAGE!
* * * * *
KEEP UP WITH THE LOCAL NEWS! SIGN UP FOR ALLEGHANY JOURNAL BREAKING NEWS BELOW!
FREE Breaking News Sign Up Here!
---