!-onMouseover Link CSS Script-© Dynamic Drive (www.dynamicdrive.com). For full source code, installation instructions, 100's more DHTML scripts, and Terms Of Use, visit dynamicdrive.com-->

* * * * *
VDOT TO HOLD 'PARDON OUR DUST' MEETINGS ON ROUTE 220




Salem, VA (March 12, 2018) - The Virginia Department of Transportation will hold two 'ÄúPardon Our Dust'ÄĚ public information meetings as construction on the Route 220 Safety Improvements project is scheduled to begin. The four-year project will reconstruct approximately 9.65 miles of Route 220 (Botetourt Road) located between Iron Gate and the James River bridge near Eagle Rock in Botetourt County as an improved two-lane road to improve safety.

The first meeting will be held in Alleghany County on Tuesday, March 27, from 5 to 7 p.m., at the former National Guard Armory Gymnasium at Dabney S. Lancaster Community College located at 1000 Dabney Drive in Clifton Forge.

The second meeting will be held in Botetourt County on Thursday, April 12, from 5 to 7 p.m., at Eagle Rock Elementary School located at 145 Eagle's Nest Drive in Eagle Rock.

The 'Äúpardon our dust'ÄĚ public information meetings are being held to discuss construction impacts and traffic management for the upcoming project. The same information will be presented at each meeting. The meetings will be held in an 'Äėopen-house'Äô format with a brief presentation taking place at 5:15 and 6:15 p.m. Representatives from VDOT and the project contractor, Faulconer Construction, will be present to discuss the proposed project and to answer questions.

The primary purpose of this project is to enhance safety along Route 220 by providing an upgraded two-lane road, improving the alignment, widening shoulders, adding turn lanes, creating additional passing zones and providing centerline and edge-line rumble strips. For more information about the project, visit www.virginiadot.org/route220botetourt.

Anyone requiring special assistance to attend and participate in these meetings may contact VDOT at 540-387-5353, 800-367-7623 or TTY/TDD 711.
* * * * *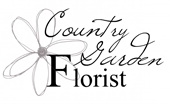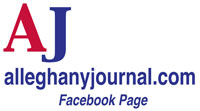 BACK TO THE JOURNAL'S HOMEPAGE!
* * * * *
KEEP UP WITH THE LOCAL NEWS! SIGN UP FOR ALLEGHANY JOURNAL BREAKING NEWS BELOW!
FREE Breaking News Sign Up Here!
---