!-onMouseover Link CSS Script-© Dynamic Drive (www.dynamicdrive.com). For full source code, installation instructions, 100's more DHTML scripts, and Terms Of Use, visit dynamicdrive.com-->

* * * * *
Brown Bag Book Club to Meet March 15




Clfiton Forge, VA (March 5, 2018) - The Clifton Forge Public Library's Brown Bag Book Club will meet on Thursday, March 15.

The group will discuss "Olive Kitteridge," written by "New York Times" bestselling author, Elizabeth Strout. In a powerful and compassionate voice, the author "binds together thirteen rich, luminous narratives into a book with the heft of a novel, through the presence of one larger-than-life, unforgettable character – Olive Kitteridge."

"O: The Oprah Magazine" hales Strout's novel as "perceptive, deeply empathetic" and cites Olive as the "axis around which these thirteen complex, relentlessly human narratives spin themselves." 

"The New Yorker" review states that Strout "animates the ordinary with astonishing force. . . . [She] makes us experience not only the terrors of change but also the terrifying hope that change can bring: she plunges us into these churning waters and we come up gasping for air."

"Rarely does a story collection pack such a gutsy emotional punch," writes "Entertainment Weekly."

"USA Today" declares that Strout "constructs her stories with rich irony and moments of genuine surprise and intense emotion." It calls the book "glorious, powerful stuff."

Named Best Book of the Year by "The Wall Street Journal," "The Chicago Tribune," and "The San Francisco Chronicle," among others, "Olive Kitteridge" was also the winner of the Pulitzer Prize for Fiction, the Premio Bancarella Prize, and a National Book Critics Circle Award Finalist.

The Brown Bag Book Club meets from 11:30 a.m. to 12:45 p.m., in the Library's Michael Armstrong Community Room.

New members are always welcome. Participants are encouraged to bring a friend and to bring a lunch. Dessert will be provided.

For more information, contact Helene Baker at 860-558-2170, or email her at ibusybee22@gmail.com.

The library is located at 535 Church Street.

For information on any library programs, call the Clifton Forge Public Library at 863-2519.
* * * * *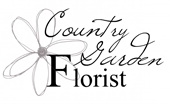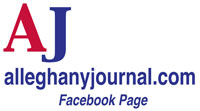 BACK TO THE JOURNAL'S HOMEPAGE!
* * * * *
KEEP UP WITH THE LOCAL NEWS! SIGN UP FOR ALLEGHANY JOURNAL BREAKING NEWS BELOW!
FREE Breaking News Sign Up Here!
---