!-onMouseover Link CSS Script-© Dynamic Drive (www.dynamicdrive.com). For full source code, installation instructions, 100's more DHTML scripts, and Terms Of Use, visit dynamicdrive.com-->

* * * * *
Barter Theatre Presents, "A Facility for Living" at The Historic Masonic Theatre




Clifton Forge, VA (Feb. 20, 2018) - Barter Theatre makes its first appearance on The Historic Masonic Theatre's renovated stage, bringing the comedy "A Facility for Living" written by Katie Fogette, on Friday, March 2 at 8:00 pm. The twisted comedy takes a serious subject and gives it a hilarious biting edge. 


Set in the not-so-distant future, nursing home residents are housed in a government-run, repurposed penitentiary (because the prisons have been outsourced to China) and the Head Nurse is being a real pill. Suffice it to say that resident morale is a little down.
All is doom and gloom until Joe Taylor a new resident and former actor arrives. Fresh new life is about to be breathed into Nursing Home #273 whether Nurse Claudia and her orderlies approve or not!


With each repressive rule and outrageous cost saving measure imposed by Nurse Claudia, and with Joe's help, these feisty boomers plot a coup d'état to show everyone that they aren't ready to give up on life just yet!
"

A Facility for Living" pulls out all the stops when it comes to addressing all the vices, follies, abuses and shortcomings of the "system"--in this case government's response to the issue of aging in America. The Golden Girls meets One Flew Over the Cuckoo's Nest where every day is a monotonous cycle of pills, old Ronald Reagan movies, and mandatory bedtimes, all overseen by the killjoy head nurse. "Sometimes it's funny because it's just so wrong," says Richard Rose, Barter Theatre's Artistic Director.
Because of the language and content, viewer discretion is advised.
In 1946, Barter Theatre was designated as the State Theatre of Virginia. Today, Barter is one of the last year-round professional resident repertory theatres remaining in the United States.
* * * * *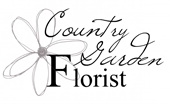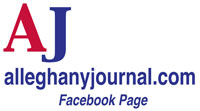 BACK TO THE JOURNAL'S HOMEPAGE!
* * * * *
KEEP UP WITH THE LOCAL NEWS! SIGN UP FOR ALLEGHANY JOURNAL BREAKING NEWS BELOW!
FREE Breaking News Sign Up Here!
---