!-onMouseover Link CSS Script-© Dynamic Drive (www.dynamicdrive.com). For full source code, installation instructions, 100's more DHTML scripts, and Terms Of Use, visit dynamicdrive.com-->

* * * * *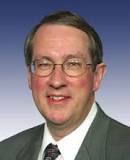 Bob Goodlatte


Congressman Bob Goodlatte's Weekly Column: February 9, 2018
The Safety of American Athletes is a Priority



Washington, DC (Feb. 9, 2018) -

We all know that familiar music of the Olympics theme song. It brings to mind heroes of the past and the sheer talent and determination of American athletes. The 2018 Winter Olympics are underway, and for the next two weeks, many Americans will be glued to the TV, watching their favorite sports and cheering on Team USA.

The Olympics are a time to celebrate. But it's also a reminder that these men and women in amateur athletics are not immune to the problem of sexual abuse. Just because they are world class athletes, it does not mean they are safe from those who would abuse them. Like many of you, I have followed the heartbreaking stories of abuse in the USA Gymnastics organization by Dr. Larry Nassar. This man, who was known to many as a trusted medical professional, used his position to sexually abuse hundreds of young athletes over two decades, all under the guise of providing medical treatment. These abuses are disgusting and the trauma athletes have experienced is unthinkable. Unfortunately, we have heard several reports over the years of athletes who were betrayed by people they trusted, by people they looked up to, and by people who had a duty to protect them.

More must be done to protect these young athletes. The House of Representatives took action recently by passing the Protecting Young Victims from Sexual Abuse and Safe Sport Authorization Act, which was a product of the House Judiciary Committee. This bipartisan legislation mandates that amateur athletics governing bodies immediately report allegations of abuse, including sexual abuse, to law enforcement. It also establishes best practices for preventing abuse and provides governing bodies with guidelines about reporting abuse. This bipartisan legislation to prevent abuse in amateur athletics now awaits the President's signature.

Additionally, spurred by the Nassar case as well as allegations of abuse in several sports communities, leaders of the House Energy and Commerce Committee launched a bipartisan investigation into sexual abuse in organized sports. Lawmakers are seeking answers from USA Gymnastics, the U.S. Olympic Committee, Michigan State University, USA Swimming, and USA Taekwondo about each organization's ability to protect its athletes from abuse and mistreatment. I will closely follow this investigation.

One of the highest priorities of the Judiciary Committee during my time as Chairman has been to protect children from harm, and the recent sentencing of Dr. Nassar highlights the need for serious reforms to protect young athletes and hold predators accountable. The Committee has passed a series of bills to protect children from exploitation, and I am pleased that Congress has taken action to prevent abuse in amateur athletics. These changes respond to the needs of victims and will make amateur athletics safer for future Olympians – their health and safety is the top priority.

Reaching the Olympics is a lifelong dream. I wish Team USA the best of luck as they compete on behalf of the American people. We're all rooting for you!
* * * * *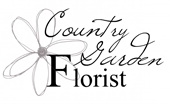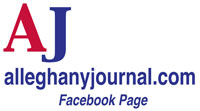 BACK TO THE JOURNAL'S HOMEPAGE!
* * * * *
KEEP UP WITH THE LOCAL NEWS! SIGN UP FOR ALLEGHANY JOURNAL BREAKING NEWS BELOW!
FREE Breaking News Sign Up Here!
---