!-onMouseover Link CSS Script-© Dynamic Drive (www.dynamicdrive.com). For full source code, installation instructions, 100's more DHTML scripts, and Terms Of Use, visit dynamicdrive.com-->

* * * * *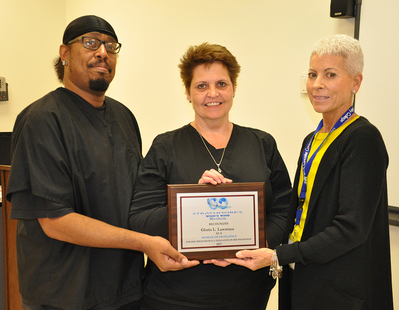 From left: DSLCC Massage Therapy students Maurice St. Clair of Buena Vista and Cheryl Flint of Lexington pose with Massage Therapy Program Head Gloria Lawrence (far right).


Massage Therapy Educator's Guide Written by DSLCC Program Head




Clifton Forge, VA (Dec. 18, 2017) - Dabney S. Lancaster Community College Massage Therapy Program Head Gloria Lawrence has published the comprehensive document, "Massage Therapy and Bodywork," which is being used as an Educator's Guide for assessing massage therapy and bodywork educators by the Alliance for Massage Therapy Education. Lawrence served as Board Liaison to the Alliance's National Teacher Standards Project, which published the Core Competencies for Massage Therapy and Bodywork Education in 2013.

Lawrence, who joined DSLCC in 2011 as the Massage Therapy Program Head, has spent three years working on the Assessment Table and Assessment Guide for the Core Competencies. The guide includes an overview of core competencies, an overview of the assessment process, an identification of assessment methods, and guidance for using the assessment table, among other topics.

In addition, Lawrence was honored as a "Woman of Excellence" by Strathmore's Who's Who Worldwide for her "perseverance and dedication to her profession."

Pictured with Lawrence are two of her current students, who are actively involved in student activities at DSLCC.

Maurice St. Clair of Buena Vista was selected as the President of the Student Senate at the DSLCC Rockbridge Regional Center, a new position created this year. He has been working with Vice President of Academic Affairs Dr. Ben Worth on publishing the first newsletter for DSLCC Rockbridge students, "The DSLCC WebZine."

Also, Cheryl Flint of Lexington is serving as a member of DSLCC's Sigma Alpha Phi Chapter of the National Society of Leadership and Success, whose mission is "building leaders who make a better world."

For more information about the Massage Therapy program, contact Lawrence at (540) 461-3447 or glawrence@dslcc.edu.
* * * * *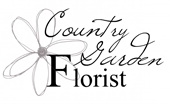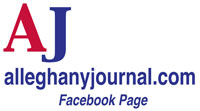 BACK TO THE JOURNAL'S HOMEPAGE!
* * * * *
KEEP UP WITH THE LOCAL NEWS! SIGN UP FOR ALLEGHANY JOURNAL BREAKING NEWS BELOW!
FREE Breaking News Sign Up Here!
---