!-onMouseover Link CSS Script-© Dynamic Drive (www.dynamicdrive.com). For full source code, installation instructions, 100's more DHTML scripts, and Terms Of Use, visit dynamicdrive.com-->

* * * * *
Brown Bag Book Club to Meet November 16




Clifton Forge, VA (Nov. 2, 2017) - The Clifton Forge Public Library's Brown Bag Book Club will meet on Thursday, November 16.
  
The group will discuss George Orwell's classic dystopian novel, "1984." Considered a chilling prophecy about the future, "1984" seems timelier than ever as it presents Orwell's "vision of a government that will do anything to control the narrative."

The story is set in London, "a grim city where Big Brother is always watching you and the Thought Police can practically read your mind. Winston Smith joins a secret revolutionary organization called The Brotherhood, dedicated to the destruction of the Party. Together with his beloved Julia, he hazards his life in a deadly match against the powers that be."


The group meets from 11:30 a.m. to 12:45 p.m., in the Library's Michael Armstrong Community Room.

New members are always welcome.  Participants are encouraged to bring a friend and to bring a lunch. Dessert will be provided. 

For more information, contact Helene Baker at 860-558-2170, or email her at ibusybee22@gmail.com.  

The library is located at 535 Church Street. 

For information on any library programs, call the Clifton Forge Public Library at 863-2519.
* * * * *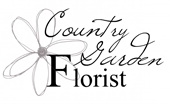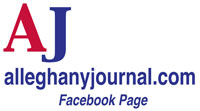 BACK TO THE JOURNAL'S HOMEPAGE!
* * * * *
KEEP UP WITH THE LOCAL NEWS! SIGN UP FOR ALLEGHANY JOURNAL BREAKING NEWS BELOW!
FREE Breaking News Sign Up Here!
---