!-onMouseover Link CSS Script-© Dynamic Drive (www.dynamicdrive.com). For full source code, installation instructions, 100's more DHTML scripts, and Terms Of Use, visit dynamicdrive.com-->

* * * * *
Unique Artisan Bazaar at First Presbyterian Church Nov. 4




Covington, VA (Oct. 30, 2017) - A "Fair Trade Bazaar" will take place on Saturday, Nov. 4, from 9:00 a.m. - 2:00 p.m.at First Presbyterian Church in Covington.

Local residents are invited to bring their Christmas, birthday and other occasion shopping lists to browse among unique items including handmade folk art, ceramics, textiles, baskets, jewelry, musical instruments, home décor, coffee, tea and chocolate.

The items for sale will be from several organizations that support fair trade, which means an equitable and fair partnership between businesses and organizations in North America and producers in the developing world.

Fair trade businesses foster long-term and direct relationships with producers because these connections are a highly effective way to help producers help themselves. Fair trade gives workers the pay they deserve in order to escape poverty.

Organizations represented are SERRV, Equal Exchange, Rahab's Rope, Partners for Just Trade, PalCraft Aid.

Fair trade also promotes sustainable living and health, encourages gender equity and builds relationships across countries and cultures by establishing a direct partnership between artisans and consumers.

The artisans work under safe and fair conditions, are taught business skills and how to care for the environment while engaging in their work.

The fair wage the artisans receive enables them to run a sustainable business; provide food, shelter and medicine for their families; educate their children; and reclaim and assert their economic, political and social rights (Partners for Just Trade).

A church spokesperson commented that "all are welcome to browse among these beautiful items and see what Fair Trade is all about. We gladly accept cash or checks."

The items will be displayed in the church near the handicap accessible entrance on Locust Street in Covington. The event is not planned as a fundraiser, but any profit from the bazaar will go to area food pantries as well as other hunger projects around the world.


* * * * *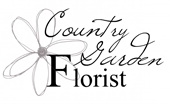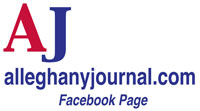 BACK TO THE JOURNAL'S HOMEPAGE!
* * * * *
KEEP UP WITH THE LOCAL NEWS! SIGN UP FOR ALLEGHANY JOURNAL BREAKING NEWS BELOW!
FREE Breaking News Sign Up Here!
---